The Central Gippsland Health Service (CGHS) has successfully reached its 1.2 million fundraising target for the re-development of the CGHS oncology wing with the $150,000 donation made by dairy giant Murray Goulburn (GM) on Wednesday.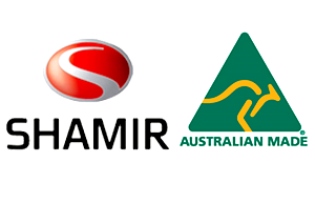 According to the press release by MG, the donation will be directed towards doubling the availability of chemotherapy treatments in Sale, which will reduce the needs for patients to travel to Melbourne to receive the required treatments.
In announcing the donation, MG Chairman Philip Tracy commended the CGHS team for organising the fundraising efforts, saying it will provide the Gippsland community with better access to locally based cancer treatments.
"We applaud the tireless efforts of Dr Evans, the CGHS team and the Gippsland community who have invested their time and energy in a cause that will offer a vital service and important support to the Gippsland community. It is our privilege, with this donation, to be a part of these fundraising efforts and in doing so, play a role in significantly improving future local access to cancer treatment in Gippsland," Mr Tracy said.
"MG has been an integral part of the Gippsland community, in one form or another, for more than 100 years and our donation today is a further example of our ongoing commitment to this dynamic and important region of Victoria."
Board Vice-Chair, Tony Anderson, thanked MG for its generous donation on behalf of the Central Gippsland Health Service team.
"This cheque for $150,000 is the final piece in the jigsaw needed for us to start the project and we are extremely grateful to MG for their generosity. The general appeal has been ongoing for several years and CGHS is grateful to the general public for supporting fundraising events and for also supporting the general appeal," Mr Anderson said.
"While we expect the redevelopment to start early next year, we will continue to fundraise for furnishings needed to equip the unit."