The Victorian Coalition Government is developing the "Victoria's Medical Technology Industry Strategy" to boost Victoria's competitiveness on the international market and position the state as a leading developer of medical technology.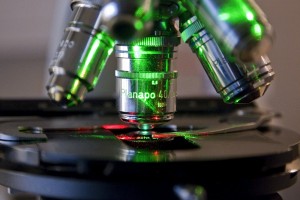 According to the media release by the Premier of Victoria, with input from the industry, the new strategy will be shaped in a way that it will provide new opportunities for the advanced manufacturing sector in the state.
A member of the Victorian Biotechnology Advisory Council, Robert Klupacs is leading the stakeholder consultation phase of the Strategy. This work is set to shape the strategy, which the Government plans to release later in 2014.
The Coalition Government has been supporting innovation in medical technologies through its $15 million Health Market Validation Program, an international best-practice model for development of market-ready innovative healthcare technology solutions.
"The medtech sector is showing strong growth internationally, driven by increased need from ageing populations in developed markets and increased demand in emerging markets. Australia's medtech sector was predicted to grow by over five per cent annually beyond 2015. With this Strategy, we will generate new opportunities for our advanced manufacturing capability, creating more high value jobs and attracting investment to Victoria," said Minister for Technology Gordon Rich-Phillips during his speech at a Victorian Medical Technologies Industry Consultation briefing last week.
"We are very well-positioned to grow the medtech sector domestically and internationally thanks to our world-leading life sciences and medical research base. Complementing this is our advanced manufacturing expertise, which spans key areas like design, composite materials, ICT, small technologies, additive processes and automated systems. These capabilities, developed through manufacturing sectors like automotive, can underpin our research strengths to create new medtech products and services."