Rio Tinto announced yesterday that it has achieved a run rate of 290 million tonnes a year (Mt/a) at its Pilbara iron ore system of mines, two months ahead of schedule.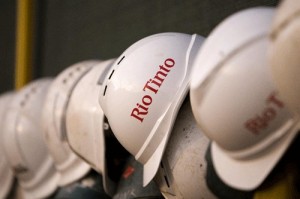 According to the media release by Rio Tinto, the 290 Mt/a infrastructure was completed in October 2013 — four months ahead of schedule and $400 million under budget. The company is now in the process of building the infrastructure for the planned 360 Mt/a expansion, which is expected to deliver an increase in capacity by more than 60 million tonnes a year between 2014 and 2017.
Early completion of the expansion and the continued ramp-up of the system has contributed to the record first quarter production achieved this year and added significant value to the Pilbara operations, further underlining the world-class status of Rio Tinto's iron ore operations.
"This is a significant milestone which adds real value for our business and our shareholders by moving iron ore through the Pilbara at low cost. It builds on an impressive track record of delivery, achieved through our culture of driving performance and the quality of our people," said Andrew Harding, Chief Executive – Iron Ore at Rio Tinto.
"We are now focused on the next phase of our expansion towards 360 Mt/a. The infrastructure is on schedule for completion in a little over 12 months and, from a base run rate of 290 Mt/a, we have a rapid, low-cost pathway to increase mine production capacity by more than 60 Mt/a between now and 2017."
Rio Tinto has achieved 290 Mt/a run rate but there is likely to be some run rate variability in coming months as Rio Tinto completes its 360 Mt/a expansion and realises the integration of AutoHaul®, the world's first automated heavy-haul rail system.