Activity in the manufacturing sector has expanded in New Zealand for the 19th consecutive month in March as the BNZ-Business NZ seasonally adjusted performance of manufacturing index rose to 58.4 from 56.5 in the previous month. A reading above 50 generally indicates expansion, while a reading below 50 indicates contraction.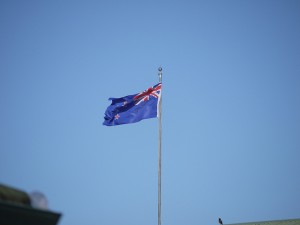 The PMI is at the highest level of activity since July 2013, with the manufacturing sector averaging at 57.1 points in the first quarter of 2014.
BusinessNZ's executive director for manufacturing, Catherine Beard, was pleased to see a continuous boost in activity after a solid five consecutive months.
"Both production and new orders remained strong, while employment also lifted to its highest level for over six years," Ms Beard said in a media release.
"The proportion of positive comments from manufacturers for March broke the 60 percent value for the first time this year, as new orders/customers and an improving economy is providing a stronger platform for business growth."
All five seasonally adjusted main diffusion indices posted readings above 50 in March: Production and new orders were at 60.5, while employment rose by 1.6 points to 56.3. Deliveries of raw materials dipped a bit to 57.1, while finished stocks 51.1 went back into expansion to 51.1 after four consecutive months in contraction.
BNZ's Head of Research Stephen Toplis said the manufacturing sector is right to be in a buoyant mood, but the economy and financial markets are at an inflection point.
"At such times, the potential for significant movements in interest rates and exchange rates is heightened. Given this, businesses need to focus on risk management to ensure that the impact of such risks can be mitigated," Mr Toplis said.
NASDAQ reports that economists expect the central bank to increase interest rates by another 25 basis points in the coming review on 24 April as the economy continues to improve.