Melbourne-based evok3d has announced that it has been selected to be the official supplier to Nissan Motorsports (Nismo), which has turned to additive manufacturing technology to build prototypes of new parts and manufacture parts which are currently on their v8 super cars.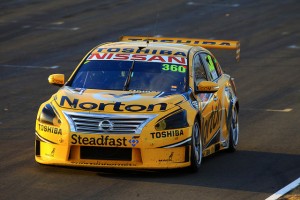 According to 3D Print, evok3D has created an in-house 3D printing center at the Nissan Motorsports race shop, where they run their own 3D printers within the Nismo facility. These printers include 3D Systems' ProJet 660Pro, and ProJet 3500 HDmax machines.
"While we have been there a little while now, we wanted to officially announce that evok3d are proud to be an official supplier to Nissan Motorsport. Through this partnership we have co-location of high end 3D printing equipment and services onsite at the Nismo V8 Supercar headquarters in Braeside, Victoria," revealed Joe Carmody – Owner and Managing Director of evok3d in a blog post.
"The evok3d team works closely with the Nismo race engineers, utilising our ProJet Professional 3D printers to build bespoke parts that provide the team with a competitive edge."
Nissan has been using two different 3D printed parts: a fan housing which has dual purposes, and a built-in switch, which could not have been manufactured in any other way.
"The thing with 3D printing is it's about low to medium volume bespoke parts, so that applies to many different industries. Obviously motorsports, where you are looking for a competitive edge and you need to develop cutting edge products, usually in a tight time frame, is a good application," stated Carmody.
From the same Braeside facility, the company also provides contract 3D printing services to all industries.
The motorsports industry has shown great interest in 3D printing; NASCAR announced that additive manufacturing had helped them resolve an electrical problem with their vehicles in June, while the Red Bull Formula One Racing Team revealed last month that they used 3D printing to test potential new parts for their vehicles with serious plans to expand the uses of the technology and bring 3D printing onto the racing tracks.
For a closer look of the 3D printing centre, click here for Nissan Nismo Insider video.