Fonterra Co-operative Group Ltd. has announced that it has inked a five-year strategic agreement with the Commonwealth Scientific and Industrial Research Organisation (CSIRO) "to drive innovation in sustainable farming, manufacturing, health, nutrition and consumer dairy products."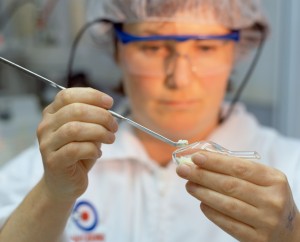 "We intend our partnership with CSIRO to develop a range of solutions to address Fonterra's science and technology needs," said Fonterra Chief Technology Officer Dr Jeremy Hill in a media release.
"On-farm, CSIRO will turn their attention to herd productivity, effluent management and milk quality, and then work through our supply chain looking at processing and analytical technology, food structure and design, and consumer health benefits. We're leaving no stone unturned to ensure Fonterra stays at the cutting edge of dairy innovation."
According to him, the partnership with an organisation like CSIRO is key for meeting the needs of new markets.
"CSIRO has developed 3D printed devices to treat sleep apnoea, soil contamination detectors and highly efficient solar technology. These technologies aren't traditionally associated with the dairy industry, but it's the science and thinking behind these innovations that will benefit our focus on getting more value from our farmers' milk and doing so sustainably," said Dr Hill.
The global, co-operatively-owned company based in New Zealand collects about 22 billion litres of milk every year and produces over two million tonnes of dairy ingredients, specialty ingredients and consumer products, 95% of which are exported.
The collaboration is set to ensure the dairy industry remains commercially and environmentally sustainable.
Under the terms of the agreement, CSIRO will apply its expertise to the co-operative's global dairy chain "using its broad range of industrial know-how and scientific capability in remote sensing, resource engineering, ecosystem, food and water to help propel Fonterra's V3 strategy."
"Our expertise provides significant opportunities across the entire dairy value-chain and by connecting with the likes of Fonterra we can speed delivery to market, and hence the positive impact, of this know-how," said CSIRO's Executive Director Agriculture Food and Health Maurice Moloney.
"There are a many possibilities to share expertise, knowledge and know-how between our two organisations that will build on Fonterra's current strengths in dairy science and technology and the broad capabilities that exist within CSIRO.  We're looking forward to exploiting the full potential of this new partnership," concluded Dr Hill.