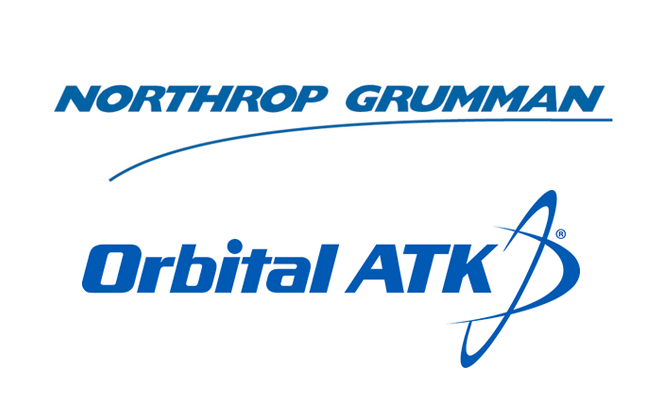 Northrop Grumman has announced that it has reached an agreement to buy global leader in aerospace and defence technologies Orbital ATK Inc. for $9.2 billion in cash.
According to the announcement issued last week, the leading global security company plans to establish Orbital ATK as "a new, fourth business sector to ensure a strong focus on operating performance and a smooth transition into Northrop Grumman".
Under the terms of the agreement, Northrop Grumman will pay $134.50 for each Orbital ATK share. The transaction is set to be finalised at the beginning of next year and is still to be approved by regulators and Orbital shareholders.
With this acquisition, Northrop is cementing and expanding its presence in the missile and rocket market.
Wes Bush, chairman, chief executive officer and president of Northrop Grumman, said the acquisition of Orbital ATK is in line with the company's plans to focus on investments that will result in profitable growth.
"Through our combination, customers will benefit from expanded capabilities, accelerated innovation and greater competition in critical global security domains. Our complementary portfolios and technology-focused cultures will yield significant value creation through revenue synergies associated with new opportunities, cost savings, operational synergies, and enhanced growth," Mr Bush said.
"We look forward to welcoming Orbital ATK's talented employees to Northrop Grumman, and believe our combined strength will benefit our customers and shareholders."
"The unique alignment in culture and mission offered by this transaction will allow us to maintain strong operational performance on existing programs while we pursue new opportunities that require the enhanced technical and financial resources of a larger organization," added David Thompson, president and chief executive officer of Orbital ATK.
"Our employees will also benefit from greater development and career opportunities as members of a larger, more diverse aerospace and defence enterprise. We will remain focused on operational excellence and execution during and after the transition into Northrop Grumman."
Image credit: www.northropgrumman.com / www.orbitalatk.com