The Australian Nuclear Science and Technology Organisation (ANSTO) has welcomed the New South Wales Minister for Resources and Energy Anthony Roberts on a tour of its hi-tech minerals facilities.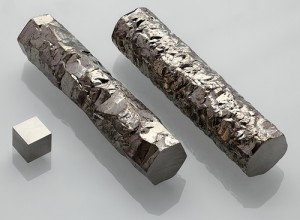 According to the media release by ANSTO, Minister Roberts visited the demonstration pilot plant for the Dubbo Zirconia Project (DZP) that is managed by ANSTO on behalf of the company Alkane Resources.
Upon its completion, the proposed Dubbo Zirconia Project will produce zirconium, niobium and rare earths required by a great number of today's advanced and green technology.
According to Alkane Resources, DZP will cost $1 billion and will be one of Australia's most valuable rare metal/rare earths projects, with an estimated life cycle of 70+years. Rare earths are a suite of elements with unique features that are key to the production and operation of high tech devices.
The last two decades have seen an entire minerals research centre, together with demonstration plants and laboratories being built at ANSTO with the purpose of servicing the minerals industry.
The minerals area employs around 70 scientists, engineers and technical staff who apply their expertise in the fields of chemical engineering, chemistry, metallurgy and mineralogy.
Minister Roberts has commended ANSTO and Alkane for their work on the project, saying that their collaboration is a great example of NSW-based teams leading the world in promoting and supporting innovative processes in the resources industry.
"This world class project not only demonstrates our capacity to support the development of significant resources, but also to value-add to those products, ensuring skills and hi-tech investment are created and retained here in our state," Mr Roberts said.
ANSTO's CEO, Dr Adi Paterson, said the organisation has strong relationships with many minerals companies, lending its scientific expertise to help them advance their projects.
"The minerals industry is an essential part of the economy, and we're pleased to welcome Minister Roberts and show him the technology being applied in the Alkane process," added Mr Paterson.
The General Manager of ANSTO Minerals, Dr Robert Gee, said he was delighted by the opportunity to show the Minister ANSTO's strong expertise in rare earths research.
"Before any company can consider making a substantial investment in rare earths extraction, they need to optimise and demonstrate the process to be applied," Dr Gee said.
"This is where the Minerals group of ANSTO apply their broad expertise, including roasting, leaching, solvent extraction and waste management. It is anticipated that study in this area will open up opportunities not only for a new, world class, supply of rare metals and rare earths, but also for jobs in NSW in a growing, high tech part of the mining industry."