Orica CEO Alberto Calderon yesterday delivered a speech to the WA Mining Club in which he talked about leading an organisation through every part of the commodities cycle.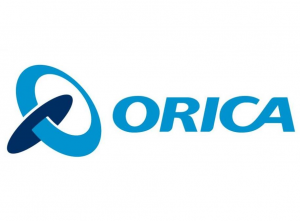 In his opening speech, Mr Calderon talked about challenges facing the mining industry in recent years following the end of Australia's mining boom.
"It would be an understatement to say that the past few years have been challenging. China's growth has slowed and that, combined with a subdued pricing outlook for metals and mining, has delivered a perfect storm," Mr Calderon said.
"And the dark clouds only seem darker when we remember that in the 10 years leading into 2014 we were in the midst of the biggest mining boom in generations."
He said that despite the current downturn in commodity prices, the cyclical nature of the mining industry left room for optimism that the sector will recover in years to come.
"While the current environment presents serious challenges, we are playing a long game. We have a 140 year legacy – a testament to our resilience and adaptability. We believe that over the next few years, we will be able to grow our business by executing against the following strategies," Mr Calderon added.
"We believe our differentiation strategy will allow us to outperform the market. Additionally, our focus on customer centricity will improve the penetration of our differentiated products and services."
He said the key to success in such volatile market conditions was to turn to stringent and disciplined approach to capital management.
"Now, more than ever before, we have to ensure that every dollar invested in the business delivers a satisfactory return," he pointed out.
"We implemented a Capital and Investment Management framework, governed by a formalised Investment Committee with Terms of Reference and Standards. The framework ranks, using consistent metrics, all the capital projects in the company on a scale of 0-300. This enables us to compare completely different projects on a like for like basis, and then deploy capital to the highest ranking projects as a priority."
Mr Calderon said that Orica has also turned its attention to defining its long-term, optimal initiation systems supply network.
"Orica has a highly geographically dispersed Initiation Systems manufacturing footprint, which we need to leverage more effectively for the benefit of our customers and Orica, while not compromising on the elements that are most important to our customers – safety, reliability and quality," he explained.
"To ensure we deliver against these factors we have embarked on a project that will utilise our highly automated plants, like those in Gyttorp (Sweden) and Brownsburg (Canada), to produce a high quality product, consistently and efficiently."
He said the company was striving to perfect and support the right operating model that places customers at the heart of everything the company does.
"We reflected on the best way to organise ourselves – one that is efficient and delivers the greatest value to our customers. We designed a new operating model with our customers at the centre. This then defined how we are structured around the world, to enable the successful execution of our strategy and improve our responsiveness to customers," he said.
"The result is a model where the four regions, Australia Pacific and Indonesia; Europe, Africa and Asia; North America and Latin America have accountability for end-to-end customer service delivery, operational and financial performance."