Melbourne based-Orora Limited has announced plans to establish a new dairy bag manufacturing line in Keon Park.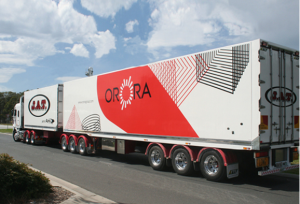 The project is supported by the Andrews Labor Government and is expected to create new jobs and boost the economic activity in Melbourne's North by driving significant exports over the next ten years and beyond.
Minister for Industry Lily D'Ambrosio said the investment will help secure more than a hundred jobs, with broad up skilling of this workforce to help grow productivity.
"We are helping build the economic environment, the confidence and opportunities for Victorian industry to grow and create local jobs," Ms D'Ambrosio said in a statement.
"This investment with Orora will help the company secure its future operations which is great news for jobs in Melbourne's north."
She said the funding builds on the recent $10.6 million for a manufacturing assistance program in Melbourne's north, which aims to assist with the impending closure of car manufacturing.
"As part of this, grants of up to $2 million to support projects that create sustainable jobs and economic activity in the region," the Minister added.
"The Labor Government is also supporting manufacturing across Victoria through the $200 million Future Industries Fund. This Fund will assist Victorian businesses retain and grow jobs and exports as Victorian manufacturing innovates and evolves to meet the demands of the local and global economy."
Orora was created in 2013 after Amcor – one of the world's largest packaging companies in the world – demerged their Australasian and Packaging Distribution businesses.
The company's products and services include corrugated boxes, folding cartons, recycled paper linerboard, glass bottles & jars, multiwall paper sacks, closures, aluminium beverage cans, bulk bags, packaging design & testing services and recycling services.