PaperCut Software International, a renowned provider of simple and affordable print management software for all operating systems, has opened its new state-of-the-art headquarters in Hawthorn, Melbourne, in a move that is expected to maintain the company's continued growth and foster recruitment of new talent.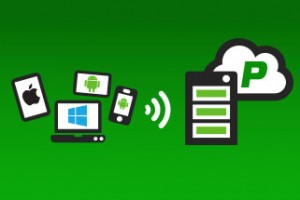 According to the media release by the Minister for Technology Gordon Rich-Phillips, the new premises will handle PaperCut's outstanding export-driven growth, which has resulted in doubling staff numbers to 40 full time employees in the past 18 months.
Mr Rich-Phillips congratulated PaperCut on its new HQ and said the company was a great example to other Victorian ICT companies and has demonstrated what can be achieved in a hugely competitive market.
"By developing innovative products and vigorously pursuing international market opportunities, PaperCut has enjoyed dramatic growth which is generating millions of dollars in exports for Victoria," Mr Rich-Phillips said.
"Their new HQ, located close to one of Australia's leading ICT education institutions, Swinburne University of Technology, will position PaperCut for even more growth – to be driven by their skilled workforce."
He said that the Victorian Department of State Development, Business and Innovation (DSDBI) has worked closely with PaperCut, especially through the Napthine Government's trade mission and Technology Trade and International Partnering programs.
"PaperCut has now taken part in seven Victorian Government trade missions, with international markets now accounting for over 80% of its annual revenue."
PaperCut's co-founder Chris Dance said the support of DSDBI and Austrade had been invaluable in helping it move into new global markets and drive growth.
"We have invested in business development and promotion, while taking advantage of new opportunities through trade missions to Hong Kong, Singapore and the United States," Mr Dance said.
PaperCut, which has international presence in the USA and the UK, provides print management software across all major operating systems that reduces paper waste and lowers printing costs for business, education and professional services organisations. Its software is available in 20 languages and is used by over 50,000 organisations of all sizes in over 116 countries.