Victorian specialist electronics designer and manufacturer Extel Technologies has expanded its office in Mount Waverley.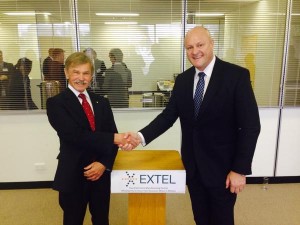 "The future of the Victorian advanced manufacturing industry is strong, thanks to companies like Extel. The company has a deep understanding of the competitive international electronics market and has tailored its business to thrive in this environment through sustained innovation and solid partnerships," said Minister for Manufacturing David Hodgett who officially opened Extel Technologies' new Mount Waverley office.
According to the media release by the Premier of Victoria, the Napthine Government awarded the company a $250,000 grant under the Investing in Manufacturing Technology (IMT) program so that the company can establish a new manufacturing facility.
"Extel Technologies is an electronics design, manufacturing, service and repair company that supplies specialist electronics to diverse industry sectors including transportation, healthcare and emergency services throughout Australia and other countries," said Member for Mount Waverley Michael Gidley.
"Earlier this year, the Victorian Coalition Government engaged with Extel through the Eastern Metropolitan Victorian Government Business Office to investigate a range of business opportunities for the company."
Both the Minister and Mr Gidley commended the company for its contribution to the manufacturing sector in Victoria, stating that Extel Technologies is a great example of a company dedicated to innovation and winning back advanced manufacturing business from Asia.
The IMT program is a $24.8 million initiative under the Coalition Government's manufacturing strategy.
"To capitalise on this opportunity, Extel has been granted $250,000 from the Napthine Government's Investing in Manufacturing Technology (IMT) program to help it establish a new $1 million manufacturing facility which is now in the advanced stages of implementation. The IMT grant is helping fund additional offices, production equipment and a flexible prototyping line to improve productivity," the Minister said.
"Manufacturing in Victoria is in transition but remains strong thanks, in part, to the capacity of advanced manufacturing companies like Extel Technologies."