Business leaders from Australia's aerospace sector will meet with a visiting delegation from Poland this week to establish links between aerospace companies from both countries and pave the way for local companies to gain access to one of Europe's leading aerospace regions.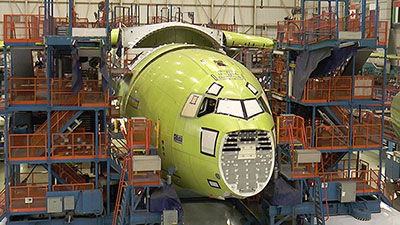 Poland has a century-long tradition of aerospace manufacturing which today ranks among the world's top ten. The country was a leading force in the development of helicopters and has significant manufacturing and assembly operations, including the Sikorsky Black Hawk S-70i helicopters and Pratt & Whitney aircraft engines.
According to the media release by Austrade, the Polish delegation will meet business leaders from the local aerospace sector and conduct site visits to manufacturers and suppliers in both Sydney and Melbourne.
Austrade Senior Trade Commissioner in Warsaw Steve Rank said Poland was a major player in global aerospace supply chains.
"There are opportunities for Australian companies to form partnerships with Polish firms, accessing wider networks in Europe and the United States," Mr Rank said.
"There are also opportunities for Australian firms and research institutions to join cooperative R&D efforts to develop new technologies."
The delegation includes representatives from Poland's Aviation Valley, which is an industry cluster created in 2003 that now employs 20,000 workers and generates sales of A$1.5 billion.
The visit follows a joint business event promoting Australian and Polish capability and collaboration at the last Paris Air Show held in 2013.
"Poland may seem like a distant market to many Australians but the growing importance of global supply chains, particularly in the aerospace sector, makes it impossible to ignore," Mr Rank said.
"Australia's manufacturing and technologies are world class but need to be integrated with global networks to reach their full potential."