General Motors' decision to shut down Holden's manufacturing operations in Australia will place unprecedented pressure on the local supplier network of Toyota Australia and the company's ability to build cars in the country.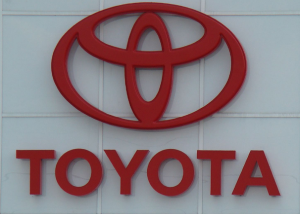 "We are saddened to learn of GM Holden's decision," said Toyota Australia in its press release.
"We will now work with our suppliers, key stakeholders and the government to determine our next steps and whether we can continue operating as the sole vehicle manufacturer in Australia."
"We will continue with our transformation journey as planned."
According to an AAP report, Dave Smith, national vehicles division secretary of the Australian Manufacturing Workers' Union said Toyota is sure to quit the country.
"It's now highly likely that Toyota will leave Australia. In fact it's almost certain," Mr Smith told reporters outside Holden's head office in Melbourne.
"The blame for this lies squarely at the foot of the Abbott government."
"It's been the federal government that hasn't played ball, it's been the federal government that has made a decision that 50,000 people should be put out of work."
On Wednesday Holden announced that it will cease manufacturing in Australia by 2017.
In a statement the company said that as part of its actions to address the performance of its global operations, it would discontinue vehicle and engine manufacturing, and significantly reduce its engineering operations in Australia, while transitioning into a national sales company in the country and in New Zealand.
GM Chairman and CEO Dan Akerson said their decision to end manufacturing in Australia reflects the impact of the "negative influences" that have beset the country's automotive industry. These influences include the strong currency, high cost of production, small domestic market, and Australia having the most competitive and fragmented auto market in the world.
GM Holden Chairman and Managing Director Mike Devereux says their priority now is to help their workers during the transition.
"This has been a difficult decision given Holden's long and proud history of building vehicles in Australia," said Devereux. "We are dedicated to working with our teams, unions and the local communities, along with the federal and state governments, to support our people."
Approximately 2,900 jobs will be impacted over the next four years – 1,600 from the Elizabeth vehicle manufacturing plant and approximately 1,300 from Holden's Victorian workforce.