Industry groups and the Premiers of Victoria and South Australia have expressed their anguish following the news that Holden will cease its manufacturing operations in Australia by 2017.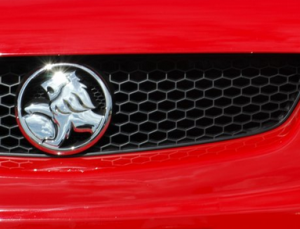 Premier Jay Weatherill said Wednesday was a black day for South Australia and condemned Prime Minister Tony Abbott for failing to support the State.
"Holden's decision to close its Elizabeth plant is devastating news for the workers and families who rely on the automotive industry," Mr Weatherill said in a media release.
"Tony Abbott and his Coalition Government have turned their backs on this industry and the people in it."
Mr Weatherill said up to 13,000 jobs in South Australia will be affected by the closure. The Premier said he will begin discussions with Mr Abbott today.
"South Australians have always demonstrated their enormous resilience in the face of adversity."
"We will face this challenge, we will overcome it and we will emerge stronger."
Victorian Premier Denis Napthine said they will do everything they can as a Government to support the workers and their families through this difficult period, as they have done with Ford workers in Geelong and Broadmeadows.
"Today is a very sad today for Australia and for Victoria," Mr Napthine said in a media release.
"I will be seeking at the earliest opportunity to discuss the difficult challenges ahead with the Prime Minister. I also expect a detailed briefing from General Motors Holden on their plans to support affected employees."
"I can assure the people of Victoria that we will be seeking a commitment from the Federal Coalition Government to provide a comprehensive adjustment package for workers at Holden and affected suppliers."
The Victorian Government will move to prevent further damage by seeking urgent discussions with Toyota Australia to ensure the carmaker's ongoing presence as a leading manufacturer in Victoria.
"We share Toyota's concerns about the vital importance of greater workplace flexibility in order to secure a future for vehicle manufacturing in Australia," said the Premier.
The Australian Manufacturing Workers' Union said they are devastated at the announcement of the closure, calling it a "catastrophe" for tens of thousands of families.
"This did not have to happen. We knew heading into the election that the coalition had plans to remove co-investment, but the entire industry hoped they would see sense and the impact of their decision," said AMWU National Secretary Paul Bastian.
"The government has failed to come to its senses. This is a devastating day for jobs in Australia."
"It is absolutely disgusting that this government in just a few months has caused so much damage to so many people."
The Australian Industry Group (AI Group) also weighed in on the announcement of Holden's shutdown, saying the move is a "severe setback for Australian industry and the many people and businesses linked to the auto sector".
"Holden's decision will directly affect all the companies and people working in the automotive manufacturing sector," said AI Group Chief Executive Innes Willox.
"Collectively, around 3,000 businesses are directly linked into the automotive supply chain. They contributed around $5.5 billion to Australian value added in 2011-12, including $1.9 billion worth of exported cars and $1.6 billion in exported auto components."
Taking an optimistic stance Mr Willox said two challenges were presented to the government and the industry after today's announcement. First is to ensure that appropriate transitional support is given to the employees and businesses that are directly impacted by the decision. Second is the challenge of finding new ways to develop and stimulate Australia's manufacturing capabilities in the absence of Holden.
"There is a very important role for federal and state governments and for industry in meeting these challenges.  With the right policy settings and industry attitude, Holden's workforce can move into new areas where their skills can contribute to growing Australia's manufacturing and innovative capabilities and we can develop new sources of industrial strength," said Mr. Willox.