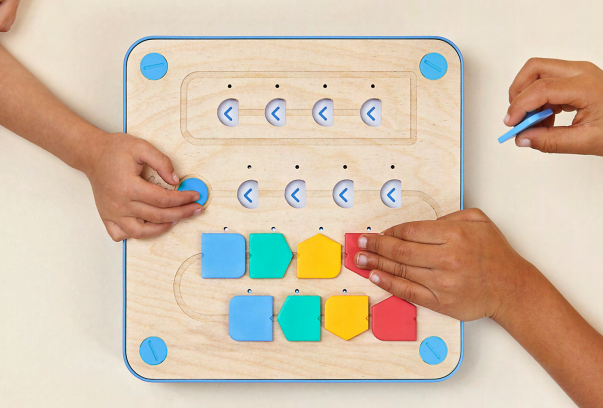 London-based startup Primo Toys announced that Cubetto, its award winning Montessory-approved coding toy for children aged 3 and up is now available for purchase worldwide via its official website.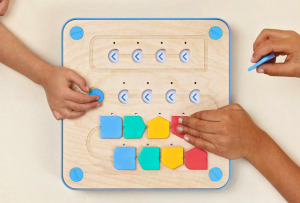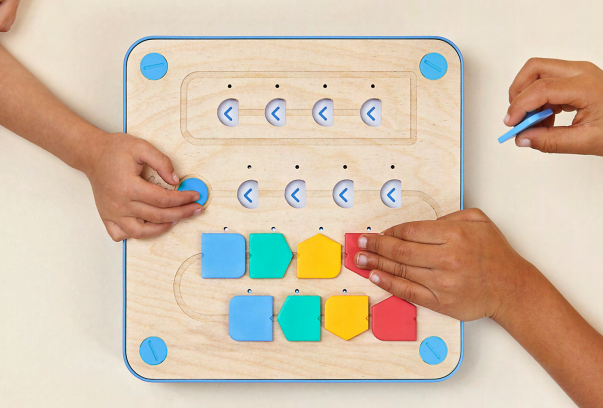 Retailing for $225, the Cubetto Playset includes a wooden robot named Cubetto, a physical programming console, a set of expandable and colourful coding blocks, a collection of beautifully illustrated maps and an activity book.
By placing the blocks in different patterns on the control panel, children create sequences of instructions that program the robot's movement.
This coding toy is widely seen as a "first year of coding education", allowing children to develop computational thinking skills that help them understand the basic principles of coding in a very age-appropriate way that respects a child's natural way of learning.
CEO and Co-Founder Filippo Yacob said the maps and activity books help children and parents get started with play, by navigating Cubetto through stories and challenges.
He said planning these mini adventures not only help children learn coding, but develop critical and independent thinking as well.
"Learning in early years should be easy and fun. The beauty of Cubetto is that it encourages coding through hands-on play – making learning much more enjoyable while also developing logical thinking, sequencing and coding skills," Mr Yacob added.
Cubetto is the only coding toy that can be used by sighted and non-sighted children in the same setting, creating an equal learning environment that promotes inclusive play. It is also perfectly suited for children with disabilities, allowing them to strengthen their sequencing and communication skills by combining movement, touch and sound.
This programmable wooden robot just beat Lego at this year's Junior Design Award, winning "Platinum" for "Best Toy Design for Ages 3-5".