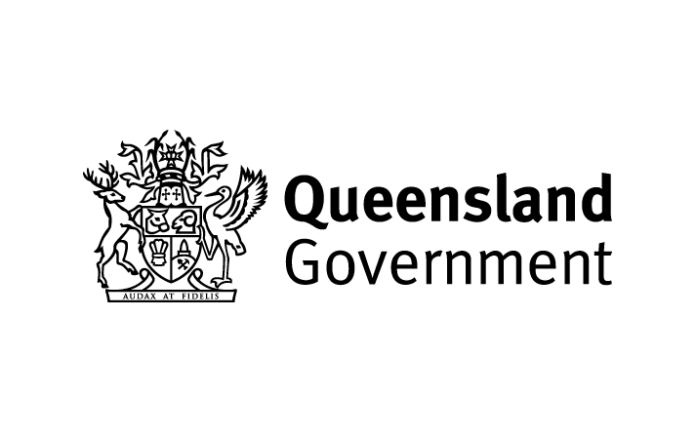 Media Release
Queensland's leading advanced manufacturers will open their doors to other local manufacturers to share the techniques and technologies which have transformed their business and made them more internationally competitive in the drive for Queensland to become Australia's leading manufacturing state.
Minister for Regional Development, Manufacturing and Water Glenn Butcher said Inside Advanced Manufacturing, taking place across Queensland from 12–16 July, will see 20 advanced manufacturers host invited delegates on 36 behind-the-scenes tours to showcase the new design and innovative technologies, processes and practices, which are transforming the manufacturing sector.
As part of the Palaszczuk Government's COVID-19 Economic Recovery Plan, we're working with our manufacturers every day, on their shop floors and in their supply chains, to innovate, create a skilled workforce, and adopt world best practices," Minister Butcher said.
"Inside Advanced Manufacturing will celebrate the best of the sector right across Queensland and will further the momentum of Queensland becoming Australia's leading manufacturing state.
Twenty leading Queensland manufacturers will welcome fellow manufacturers into their facilities to showcase their advanced technology and share exactly how they adopted and adapted to Industry 4.0 process and practice.
"Queensland is the manufacturing powerhouse of Australia; I commend our manufacturers for sharing their knowledge and expertise with others as the sector gears up to become more internationally competitive.
"This insight is invaluable for those manufacturers who are commencing their technological transformation and this initiative demonstrates the commitment the Queensland Government has to our manufacturers having the resources they need to grow locally and extend their reach globally.
"The Palaszczuk Government is proud to support Queensland manufacturers and we're excited to promote some of our state's success stories, for the benefit of the sector and a stronger economy," Minister Butcher said.
Some outstanding regional manufacturers participating in Inside Advanced Manufacturing include:
(Mackay) Wilmar Bioethanol, a leader in the renewable energy market investing in both fuel grade ethanol and electricity production, will showcase its innovation in a site tour at its Sarina facility on Monday 12 July and Wednesday 14 July 2021.
(Cairns) CIE Australia, which offers superior electrical mining solutions, will showcase its Cairns facility and advanced manufacturing technology such as its new specialised laser which is powered by the Nitrocube (a first for Queensland), in guided tours at 8am on Tuesday 13 July and Wednesday 14 July 2021.
(Gold Coast) Geofabrics, a Gold Coast-based geosynthetic specialist building road, rail, landfill and renewables infrastructure with sustainable products, will offer tours to their state-of-the-art facility at 8am on Tuesday 13 July and Thursday 15 July 2021.
(Townsville) Australian Expedition Vehicles, a vehicle engineering and modification specialist will demonstrate its long-range military patrol vehicle and latest technology at its Townsville workshop at 8am on Wednesday 14 July and Thursday 15 July 2021.
(Gladstone) Mecha Engineered Mechanical Solutions, provides engineering solutions to major industry, will showcase state-of-the-art equipment such as its reverse engineering scanner and articulated robot at its Gladstone site at 12pm on Wednesday 14 July and at 8am on Thursday 15 July 2021.
(Rockhampton) Saleyards Distillery, a distiller of premium spirits, will host two tours of its Rockhampton site to show its production processes using a state-of-the-art rum distiller, the only one of its kind in Australia, at 12pm on Thursday 15 July and again on Friday 16 July 2021.
(Bundaberg) Oreco Group, an agricultural and horticultural product manufacturer in the Bundaberg region, will showcase its state-of-the-art automated equipment including the nation's largest industrial crop dryer and the largest range of baling and packaging equipment, during site tours at 8am and 12pm on Thursday 15 July 2021.
(Gympie) Nestlé, one of the world's largest food and beverage companies, will host a tour at their Gympie manufacturing plant to showcase its advanced technology and intelligent reverse engineering processes at 9am on Thursday 15 July 2021.
The Queensland Government wishes to thank the following participating manufacturers: Australian Expedition Vehicles, CIE Australia, DCISIV Technologies, Doehler Group, EM Solutions, Frontline, Geofabrics, Mecha Engineered Mechanical Solutions, Mexx Engineering, Nestlé, Northern Engineering and Manufacturing Company (NEAMCO) Oreco Group, PT Automation, Saleyards Distillery, Sanofi Australia: Consumer Healthcare, Sharpe Engineering, Tubeworx, Wagners CFT, Wilmar Bioethanol and Werner Engineering.