Quickstep Holdings has received authorisation for its first automotive OEM (Original Equipment Manufacturer) project which is expected to kick-start in early 2016.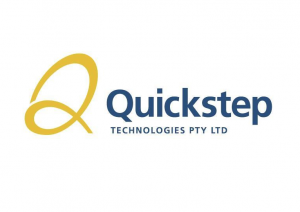 The advanced manufacturing company said it expects to receive a production order of up to 1,000 lightweight carbon fibre engine compartment parts within weeks.
Quickstep Managing Director, David Marino, said the production order will come from a leading global car manufacturer, with production expected to commence at the beginning of 2016.
"We are delighted to have secured another contract for the automotive sector.  Under the contract, we will manufacture carbon fibre components in a comparatively short time frame," Mr Marino said.
According to him, the new contract will further strengthen Quickstep's automotive credentials and build on the company's letter of intent to deliver carbon fibre composite components for Thales Australia's Hawkei protected mobility vehicle.
Mr Marino also said this will be the first program to go into production for the company's newly established Automotive Division, based in Waurn Ponds, Victoria.
"Importantly, this demonstrates our serial production capabilities and represents early success for the first phase of our automotive strategy. Over the next eighteen months, we will target small volume automotive projects, of about 500 to 2,000 parts per annum, as we increase our volume capability to secure larger projects," Mr Marino added.
Quickstep Holdings – which operates from state-of-the-art aerospace manufacturing facilities at Bankstown Airport in Sydney, NSW; a production site for automotive in Waurn Ponds, Victoria; and an office in Munich, Germany – has developed two patented technologies for the manufacturing of composite components.
"The Qure technology is a patented process which manufactures carbon fibre composite components to clients' production and volume specifications. It uses the company's Resin Spray Transfer (RST) technology to create carbon fibre parts with a 'Class A' surface finish more efficiently than traditional composite manufacturing systems," the company said in a press release.
"These processes are the building blocks upon which Quickstep is developing RapidQure, a higher volume, lower cost composite manufacturing process to address higher volume manufacturing opportunities."