Launceston car parts company ACL Bearing, which closed last year as a result of the slow demise of the Australian car manufacturing sector, will reopen.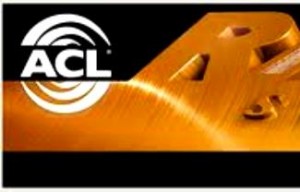 A total of 40 new jobs will be created at the Tasmanian factory which will now be known as ACL Bearings Australia. Last year, over 130 workers were left jobless.
ACL was a key player in the Australian automotive components market and a distributor of automotive components and accessories. The company manufactured engine bearings, bearing materials, powder metallurgy parts and gasket. Aside from being a market leader, the company employed over 6,500 people in Launceston. The closure delivered a drastic blow to the economy.
"This is a significant jobs boost for the northern economy. We know that the northern economy has not been growing at the same pace as other parts of the state, which is why the Liberal Government's recent State Budget included a $60 million Northern Cities Major Development initiative, as well as nearly $200 million in new capital investment in the North and North West," said Michael Ferguson, Liberal Member for Bass in a statement.
"It is fantastic to see ACL back up and running and employing people in northern Tasmania. ACL has re-emerged under innovative new ownership because of ongoing international demand from high performance engine platform manufacturers for the high-quality bearing product produced at the Launceston plant. This demonstrates that there is a strong future in Tasmania for advanced manufacturing. On behalf of the Liberal Government we welcome ACL back to Launceston and look forward to the factory continuing to employ more Tasmanians."
The factory, which began life as Repco in 1937, was in receivership for five years before it finally closed its doors. Now, ACL Bearings Australia will supply most of its parts to North America, with some going to Europe, South-East Asia and locally.
Manufacturing at the site is expected to begin soon, with most of the 40 new jobs to go to previous employees.