The Royal Australian Air Force (RAAF) will be equipped with 5th generation fighter capabilities, after the first two F-35 Lightning II joint strike fighter (JSF) aircraft rolled out of the Lockheed Martin plant in Fort Worth, Texas, last month.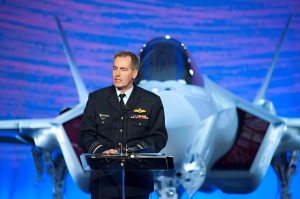 According to the press release by Lockheed Martin, the F-35 Lightning II aircraft is set to provide significant benefits to the Australian aerospace industry.
The aircraft, known as AU-1 and AU-2, were officially rolled out on the 24th July and are now scheduled to undergo functional fuel system checks before being transported to the flight line for ground and flight tests in the coming months.
The jets will be delivered to the RAAF later this year and will be headquartered at two bases: Williamtown, in New South Wales, and Tindal, in the Northern Territory, where US$1.5 billion facilities and infrastructures to support the new fifth generation radar-evading plane will be built.
"Today, we celebrate a milestone in the US-Australia partnership, a partnership built on strength, friendship, and technological innovation," said Frank Kendall, US Under Secretary of Defence for Acquisition, Technology & Logistics, at the ceremony.
"We join Australia, as one of our original partners, to celebrate this roll out and the numerous Australian contributions to the Joint Strike Fighter program.  For both our nations, this program represents an exponential leap in capability on the cutting edge of technology — and an integral component of our ongoing joint commitment to stability and peace in the Asia-Pacific."
According to the article on The Herald, Australian Finance Minister Mathias Cormann, who attended the event on behalf of Defence Minister David Johnston, said the F-35A aircraft will provide "leading edge" air combat capabilities for the Australian Defence Force for several decades.
"Australia became a partner in the F-35 program for many good reasons, reason which remain as valid today as they were a decade ago," he said.
"It's fitting that in the year Australia commemorates 100 years of military aviation, we also mark the arrival of the most advanced fighter ever developed. The F-35 Lightning II will lay the foundation for the next century of Australia's military air power," said Marillyn Hewson, Chairman, President and CEO of Lockheed Martin.
The Australian aerospace industry is expected to benefit from the F-35 programme with more than $412 million already contracted and up to $6 billion expected in manufacturing orders.
Initial RAAF pilot training in the US is scheduled to start early next year, while F-35 ferry flights to Australia will commence in 2018.