Toyota has agreed to pay the course fees for any of the 2500 workers interested in upgrading their qualifications before the closure of its Melbourne factory in 2017.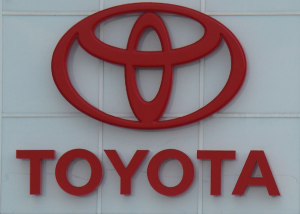 According to The Australian, the Japanese car manufacturer will set up dedicated centres at the Altona plant and its Port Melbourne corporate headquarters to offer outgoing workers career and financial advice, and help them secure a new job.
"We understand that the next few years may be difficult for many of our people as they consider their options beyond 2017," said Dave Buttner, President of Toyota Australia.
Workers who are not interested in taking vocational or university courses sponsored by Toyota will also have the opportunity to take government-funded Technical and Further Education (TAFE) courses.
The anticipated departure of the three auto giants operating on Australian soil — Toyota, Holden and Ford — is expected to result in a mass closure of many suppliers to the automotive supply chain and create a great glut of unemployed workers.
Federal secretary of the Australian Manufacturing Workers Union (AMWU) said the union is working closely with the three carmakers to come up with ways to cushion the blow from their impending departure, and praised Ford for the way the company consulted in deploying $5 million from Auto Skills Australia to help with the retraining process.
Meanwhile, Holden spokesman George Svigos said the company has committed $15 million to a Federal Government Fund to support careers guidance, skills recognition and retraining of its staff.
"We will support each employee as an individual. This will involve high-quality careers guidance, so our employees can gain an understanding of where future opportunities may be and how best to transfer their skills," he said.