Rockwell Automation has announced that it will host the 2015 Automation Fair event on 18 and 19 November in Chicago with members of its PartnerNetwork program.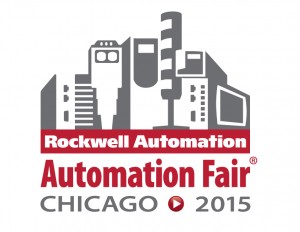 The Rockwell Automation PartnerNetwork program provides access to a collaborative network of companies that are mutually focused on developing, implementing and supporting best-in-breed solutions to achieve plantwide optimisation, improve machine performance, and meet sustainability objectives.
At the event, over 100 exhibitors will showcase the latest advancements in tools, technologies, services and solutions that can help drive profound changes across the automation investment life cycle.
"Helping our customers realise greater productivity and increased global competitiveness through the Connected Enterprise is our passion and a top priority," said Keith D. Nosbusch, Chairman and CEO, Rockwell Automation.
"The 2015 Automation Fair event will help attendees learn and apply the most contemporary industrial automation and information solutions to machines, plants and production, and fully leverage the power of IT/OT convergence."
The Process Solutions User Group (PSUG) annual meeting will take place on Monday and Tuesday, while the Automation Perspectives global media forum is scheduled for Tuesday morning.
"PSUG will bring together more than 800 operations, IT and engineering professionals in process industries to share best practices and learn from peers. The event will include more than 30 hands-on labs and technical sessions, as well as presentations from more than 25 customers. Attendees can provide feedback to direct the development and technical roadmap for the PlantPAx distributed control system from Rockwell Automation," the company said in a media release.
Attendees will also have the chance to experience Rockwell Automation products and technology at 19 hands-on labs, and participate in any of the 91 technical sessions.
During the 9 industry- and audience-specific forums, customers and industry leaders will share best practices for the automotive, chemical, food and beverage, global machine and equipment builders (OEMs), life sciences, metals, oil and gas, power and energy, and water wastewater industries.
Rockwell Automation executives and leaders at global companies will give keynote speeches regarding their progress, challenges and successes in creating their own connected strategies.
Registration for the 2015 Automation Fair event, PSUG and the Automation Perspectives global media forum is now open online.