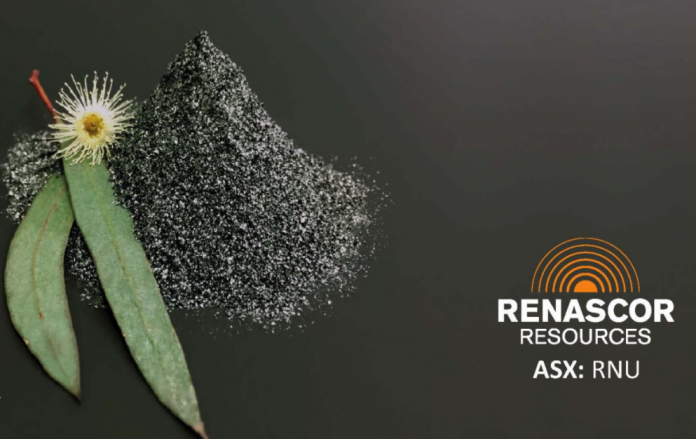 A mining and manufacturing project that could bring hundreds of new jobs and significant economic benefits to regional South Australian communities has been granted Major Project Status.
Minister for Industry, Science and Technology Christian Porter awarded Major Project Status to Renascor's planned Siviour graphite project in South Australia, which combines a large graphite deposit and a state-of-the-art processing facility to manufacture purified spherical graphite (PSG) through Renascor's eco-friendly purification process.
Renascor Managing Director David Christensen said the $209 million project paves the way for Renascor's to become a leading supplier of Australian-made and low-cost PSG for lithium-ion battery anode manufacturers worldwide.
"The Major Project Status designation will assist us as we progress Siviour through the final development phases and will offer an important endorsement of the Project as we enter binding offtake negotiations and embark on project financing," Mr Christensen added.
Minister for Resources and Water Keith Pitt said the project is poised to become the first in-country integrated graphite mine and battery anode material operation outside of China, positioning Australia as an important participant in the global battery industry and electric vehicle markets.
"The Australian Government is pleased to support the Siviour project, which will bring new jobs and other economic benefits to South Australian communities while also boosting Australia's position as a leading global critical minerals industry," Minister Pitt said.
"The project has the potential to generate around $260 million a year in export revenue, and will also help increase Australia's international competitiveness and help position us a future leader in this sector.
"The project is another step on the path to gaining a slice of the $400 billion world critical minerals market."
The Siviour project is expected to support over 100 new jobs during the construction phase and an additional 190 full-time roles over the 40-year life of the project.
Image credit: https://renascor.com.au/wp-content/uploads/2019/11/20191111-Siviour-Definitive-Feasibility-Study-Presentation.pdf