The Australian Food and Grocery Council (AFGC) has released the Competitiveness and Sustainable Growth Report, which showed that Australia has the highest manufacturing costs in the World.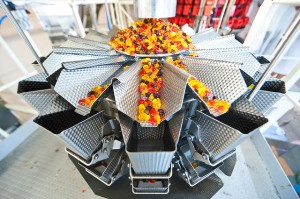 The report — which was conducted by the KPMG for the AFGC — is an annual health check of Australia's A$111 billion food and grocery sector, which provides detailed analysis of financial data from food and grocery suppliers relating to the period between 2010–2013.
According to the article on Food Navigator, the report found that suppliers have been squeezed between high manufacturing reports and retailers pushing for greater payments to fund discounts and promotions.
"A key finding is that one dollar in every four earned by suppliers is being returned to retailers to fund discounts, rebates and promotions. The rapid growth in payments extracted by retailers represents a direct profit shift from suppliers to retailers and reflects the dominant position of the two major supermarket chains. These extract an additional 5% more from suppliers that other retailers, reflecting their market power. This 'trade spend' has been growing at 4% per annum, while volume has been flat and profitability declining sharply," AFGC Chief Executive Gary Dawson told the Food Navigator.
Mr Dawson added that the profitability of Australian supporters was rapidly declining, raising questions about the willingness of major companies to invest in uprating the Australian facilities. According to him, the country was losing important markets in China, Japan, Indonesia, Thailand and Malaysia despite growing demand for premium food in these countries.
"Looking forward, the key challenge for Australia's food and grocery sector is to improve its competitiveness in order to secure growth opportunities domestically and in export markets. It is important that the draft Food and Grocery industry Code of Conduct move through the current regulatory review process to get it in place as soon as possible. Without a vibrant domestic food processing sector Australia will not fully capitalise on the opportunities of the Asian 'dining boom'."