Rethink Robotics announced that its smart, collaborative robots will now be available to the entire Spanish manufacturing market thanks to a distribution agreement with leading robotics provider, Aldakin Automation.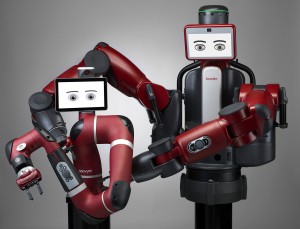 The move, which follows the launch of Rethink Robotics' new Intera 5 software that can coordinate a work cell from a single Sawyer robot, will further expand the company's network of distributors, which also covers the UK, Germany, France, China, Korea, Japan, Israel, Mexico and Australia.
Francisco Lopez de Alda, CEO of the Aldakin Group, said Rethink's smart, collaborative Sawyer robot will open new opportunities for Spanish manufacturers to automate tasks that were never before possible.
"Spanish manufacturers are looking for ways to improve smart manufacturing initiatives and overall efficiency in their factories," Mr de Alda said.
"With collaborative robots such as Rethink's Sawyer available in Spain, we can help these manufacturers better adapt to industry demands and pave the way to a more connected factory."
Scott Eckert, president and CEO, Rethink Robotics, said the growing demand for Sawyer clearly illustrates that manufacturers across the globe are placing more value on automation tools that can help them become more efficient in their factories.
"Spain, like many countries around the world, is dealing with labour shortages, inflexible automation and changing market demands," Mr Eckert continued.
"Aldakin Automation is empowering manufacturers there to more effectively implement smart strategies with options like Sawyer."