Rockwell Automation, the leading provider of industrial automation and information solutions, is set to roll out its specialised TÜV Rheinland Functional Safety Program in Australia in the coming months.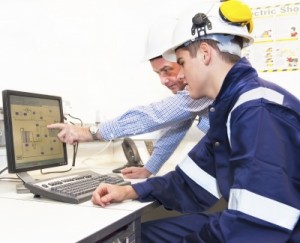 According to a media release from the company, the TÜV Rheinland Functional Safety Program, which will be given to machinery engineers from various sectors, is the only global vocational training program where a third party approves the knowledge and competencies, and certificates are issued.
Engineers in various machinery applications in the manufacturing, mining, food and beverage, steel and aluminium industries can avail of the training.
Rockwell Automation's Safety Consultant Wayne Pearse is a TÜV Rheinland Functional Safety Expert who has been providing training in Australia for the past seven months.
"Through my certification as a Functional Safety Expert, Rockwell Automation is able to provide regional expertise and training as an authorised certified training facility," said Pearse.
Pearse, who is also a Consulting Services Team Leader, is one of only 100 internationally approved Functional Safety Experts. He has 10 years experience and expertise in the area of Functional Safety.
Three TÜV Rheinland Functional Safety Program courses will be offered by Rockwell Automation.
The first is the Functional Safety for Machinery Introduction which covers design and proof requirements for functional safety of machines, based on current standards and guidelines.
Upon completion of this course, students are now equipped to take the Functional Safety Engineer certification course.
"The participant will learn how safety devices and components are assembled and applied to reduce hazards from machinery so the necessary safety for people and environment is achieved," said Pearse.
Students must pass an optional safety exam in order to receive the Functional Safety Engineer Certificate.
The third course being offered by Rockwell Automation is the Functional Safety Technician certification course, which covers topics such as redundancy, testing, distance calculations, fault avoidance and more.
In this course students will learn how current standards dictate the selection, assembly, installation, validation, and maintenance of safety devices and components.
The training sessions for Melbourne will be held from October 28 to November 1, while engineers in Brisbane can avail of the training from November 25 to 29.
According to the media release Rockwell Automation will also be delivering the new entry-level TÜV Rheinland course in Australia in early 2014.
For more information about the Program courses, visit: http://www.rockwellautomation.com/training