Rockwell Collins has announced that it will expand the manufacture of optical assemblies for use on F-35 Lightning II aircraft to include production work in Australia, which would see the company's employees in the country join their U.S. counterparts in manufacturing assemblies for use with the Northrop Grumman component on the F-35 aircraft.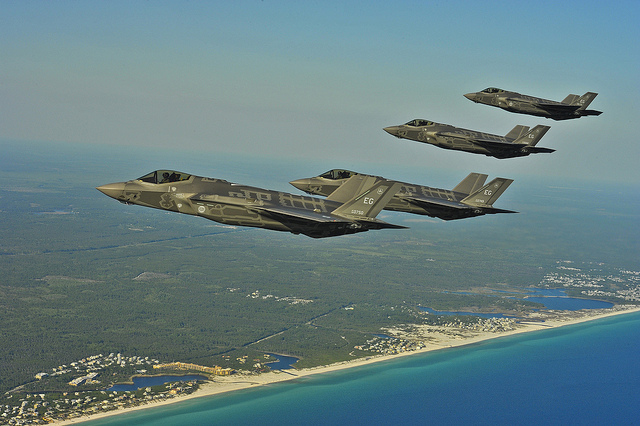 According to the news article on UPI, Rockwell Collins' move to expand production in Australia came from a new long-term agreement with Northrop Grumman, which makes the aircraft's Electro-Optical Distributed Aperture System.
"With the support and investment of the Commonwealth of Australia, we're proud to be on the path to be manufacturing 40 percent of this vital assembly in Australia," said Nick Gibbs, Rockwell Collins managing director for Australia.
"Our employees are very excited to be part of the F-35 supply chain with our new state-of-the-art precision optics manufacturing capability."
The company said it is in the process of qualifying its facility in Melbourne, Australia, to produce the assembly parts that are currently produced in the United States.
Northrop's Distributed Aperture System is a multi-function infrared system which provides passive, spherical battlespace awareness for F-35 pilots by simultaneously detecting and tracking aircraft and missiles in all directions and by providing visual imagery for day/night navigation and targeting purposes.
DAS imagery is projected onto the pilot's helmet-mounted display. The system works in conjunction with the Northrop's active electronically scanned array radar and other onboard systems.