South Australian Manufacturing, Innovation and Trade Minister Tom Kenyon has launched three new programs to mark the first anniversary of the State Government's 10-year Manufacturing Works strategy.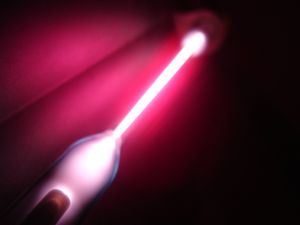 First is the Photonics Catalyst Program which will see the University of Adelaide work alongside local manufacturers to help them take advantage of emerging laser, sensor and other light-based technologies that have the potential to transform their businesses.
The Program, which is a joint initiative between the University's Institute for Photonics and Advanced Sensing (IPAS) and the Department for Manufacturing, Innovation, Trade, Resources and Energy (DMITRE), will receive a $500,000 grant given over two years.
Photonics is the science and technology around the generation and control of light, including lasers, optical sensors and optical fibres, according to a media release from the University of Adelaide.
"Photonics technologies represent a substantial opportunity for new advanced manufacturing operations in South Australia and have the potential to transform existing businesses," said IPAS Director Professor Tanya Monro.
"This program will provide a catalyst for local businesses to bring these technologies into local manufacturing operations, and help them gain and maintain a competitive edge. It will also drive innovation and local job creation."
According to the release the funding will help develop prototypes, test new photonic devices and adopt new technologies into manufacturing systems.
"One example is the local wine industry which is investing in research and development of advanced photonic sensing technology at IPAS. This will enable winemakers to monitor the maturation of their wine in barrels in real time, with great potential for increased efficiencies and profitability," said Professor Monro.
The second program launched is the NanoConnect Program which will promote innovation in the area of nanotechnology.
"Also launched today finding of $500,000 over two years for the NanoConnect Program delivered through Flinders University which will encourage greater advances in the area of nanotechnology, identified in Manufacturing Works as a key technology that is a catalyst for innovation and competitiveness," Mr. Kenyon said in a media release.
Finally the third program is a business assistance portal called Grant Assist, which will allow companies to search for programs across all industry sectors to help locate relevant assistance and program initiatives.
According to Minister Kenyon, the $11.1 million Manufacturing Works strategy is built around four key areas: enhancing manufacturers' capacity to be innovative, upgrading the leadership, knowledge and skills of the workforce, capturing overseas markets and addressing infrastructure policy and gaps.
Mr. Kenyon acknowledges that the manufacturing industry is facing challenging times ahead, but is confident that the strategy will set out a clear direction for the growth of high-manufacturing in South Australia.