3D printing giant 3D Systems has announced that it has partnered up with e-NABLE Community Foundation (ECF) to support e-NABLE, the global network of makers, inventors and designers using 3D printing to make functional, prosthetic hands that are donated to people in need.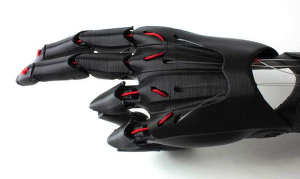 3D Systems recently launched their "Making Good" campaign and unveiled a brand new K-1 3D printed hand design, optimised to print on both the Cube and CubePro 3D printers. The K1 was designed by 3D Systems Industrial Designer Evan Kuester and will be presented this week at the National Maker Faire and Capitol Hill Maker Faire.
According to the company's press release, the partnership with e-NABLE builds on 3D Systems' "Making Good" mission to educate the public about these life-changing devices.
"Our technology unlocks everyone's potential to transform great ideas into real outcomes. By teaming up with the e-NABLE community, we are giving more people the means and the skills to improve lives," said Avi Reichental, President and CEO, 3DS.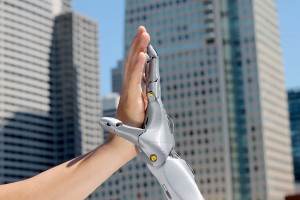 "We are excited to welcome 3D Systems into partnership with ECF and look forward to leveraging their solutions and expertise to further our reach and impact. It's notable that 3DS has the vision to open-source their K1 hand so that all sorts of people can use it and learn from it," said Jon Schull, Enable Community Foundation President.
The collaboration between the two companies will focus on four areas:
Designing an all-new hand. The design will be free, publicly-shared, and customisable for sizing and optimised for printing on the Cube®, CubePro® and EKOCYCLE™ Cube®. The companies will also publish a video tutorial on how to print and assemble the free hand file.
3DS will provide technical advisory, aiding ECF with key industry and technical expertise on 3D technology, prosthetics design and more.
Identifying four or more university-based labs to qualify them as e-NABLE partners. These will be equipped with 3DS' digital fabrication tools, including CubePro 3D printers, premium material cartridges, Sense™3D scanners, design software and the Touch™ 3D stylus.
Developing learning materials for formal and informal educators, introducing and facilitating 3D design and printing relating to ECF's mission of sharing 3D-printed assistive technologies.
For more information about e-NABLE, please go to www.enablingthefuture.org/.