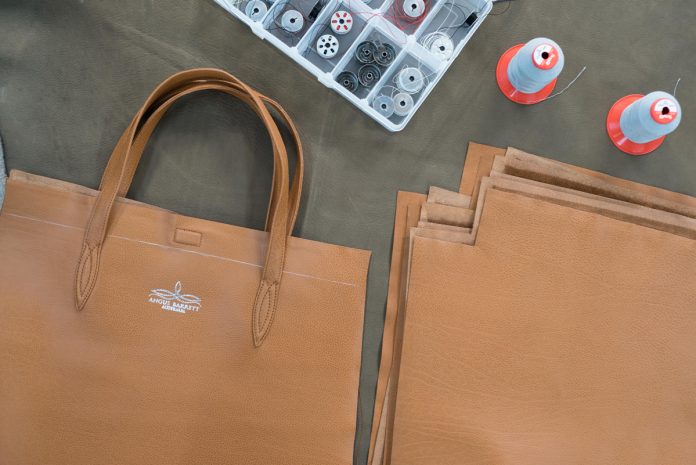 The Australian Made Campaign is urging shoppers to support domestic produce by seeking out and buying homemade products that contain the green-and-gold Australian Made, Australian Grown (AMAG) logo this Christmas.
Australian Made Campaign Chief Executive Ben Lazzaro said buying local products will not only provide support for the Australian industry, but will also ensure that the consumers would be getting quality products of genuine Australian origin.
"Shopping locally and supporting local Australian businesses is a great way to give back to your community this Christmas. It's been a tough year for Aussie farmers and manufacturers, particularly those in regional areas affected by fire and drought. Every dollar spent on locally made and grown products this Christmas will have a direct impact on the livelihoods of Aussie growers and manufacturers, as well as the wider community," Mr Lazzaro said.
"Australian manufacturers produce some of the best products in the world and should be celebrated by shoppers here and overseas this festive season. Shoppers should look for the Australian Made logo to be sure they're buying genuinely Australian products this December.
"When you buy Aussie made and grown products, you know what you are getting—products grown in our clean, green environment and made to the highest of manufacturing standards. At the same time, you are supporting Australian industry."
According to a recent consumer research carried out by Roy Morgan, 84% of Australians associatethe Australian Made logo with support for local jobs and employment, while 58% associate it with products that are of high quality and 57% with products that produced using ethical labour.
Local saddlery and leather goods manufacturer and Australian Made Licensee, Angus Barrett, said the impacts of buying local go far beyond the economic benefits.
"We're so proud of our Australian Made logo, and we think our customers are too. Supporting Australian Made this Christmas means that you are supporting Australian families and local communities, all while keeping important trades and manufacturing skills alive," said Mr Barrett, Founder and Owner of Angus Barrett Saddlery & Leather Goods.
The green-and-gold AMAG logo, which has been around for more than thirty years, is the only registered country-of-origin certification trade mark for the full range of genuine Australian products and produce.
It can only be used on products that are registered with the not-for-profit organisation and meet the criteria set out in Australian Consumer Law as well the more stringent Australian Made, Australian Grown Logo Code of Practice.
Image provided