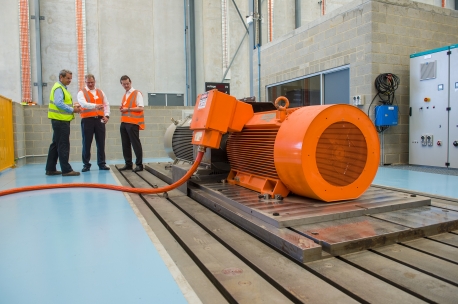 Siemens has officially opened its new, $20 million state-of-the-art Service Centre in Perth, which represents the company's third Service Centre in Australia after Tonsley in SA and Rockhampton in QLD.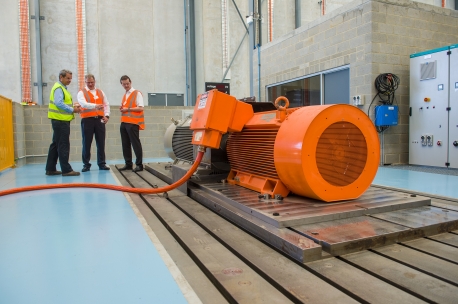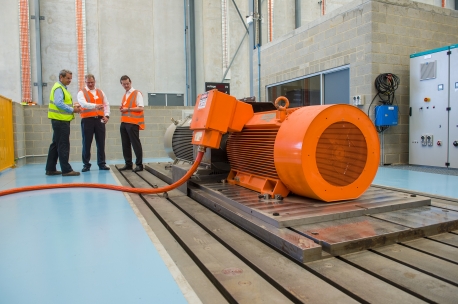 The opening ceremony was attended by Dr Thomas Moser – global Head of Customer Service for Siemens' industrial businesses – who noted that the Centre heralds a new era for hi-tech service.
"Industries such as mining and oil & gas that have made significant capital investments are now challenged with falling resource prices. At the same time the world is entering a new industrial era enabled by digitalisation. Now more than ever, it's critical for companies to embrace hi-tech service to produce more at lower costs and avoid downtime that can cause losses and negatively impact company share prices. That's why Siemens is pleased to be making this $20 million investment in WA," Dr Moser said.
"It's about being competitive to secure your place in the global supply chain. Through modern technology and services, companies can achieve operational efficiencies, extend the life of their assets, optimise performance, reduce energy consumption and protect investments. Remote monitoring, predictive maintenance, simulation and cloud based asset management are just some of the new technologies and practises that operators can utilise."
The global technology powerhouse said the Perth Service Centre will feature end-to-end capabilities to service motors, generators and variable speed drives in strict accordance with OEM standards, as well as $5 million specialised test-bed for electric motors with a load test facility that can test the widest breadth of motors under load for its size.
The facility will also feature a remote service hub that serves as a location for experts to monitor and remotely connect to equipment and key plant anywhere in Australia by utilising cloud based data analytics.
It will be equipped with a 20 tonne balancing machine which allows shafts and rotors to be precision balanced before returning to the field, ensuring less wear and tear and more efficient operations.
Siemens said the facility will provide access to factory technical data, parts and procedures to ensure repairs are carried out to specification and tolerances, as well as appropriate storage and preservation of customer equipment so it's in good condition for when required.
Additionally, the Service Centre will allow access to global technical support and R&D resources for troubleshooting and root cause analysis along with comprehensive training services to support knowledge transfer to operational teams.
According to Jeff Connolly, CEO of Siemens in Australia, the timing of the opening perfectly supports critical resource projects in the country, such as Chevron's Gorgon project which commenced LNG production earlier this week.
"As the main motors and drives contractor for important infrastructure projects including some of WA's biggest LNG projects, we take a long term view to the market and understand the importance of being there to support our customers over the operational life of the project as well," said Connolly.
"Rapid developments in digitalisation mean that the future of service equates to the future of competition. Almost every modern piece of equipment now has the ability to capture data – it's what you do with that data that matters!"