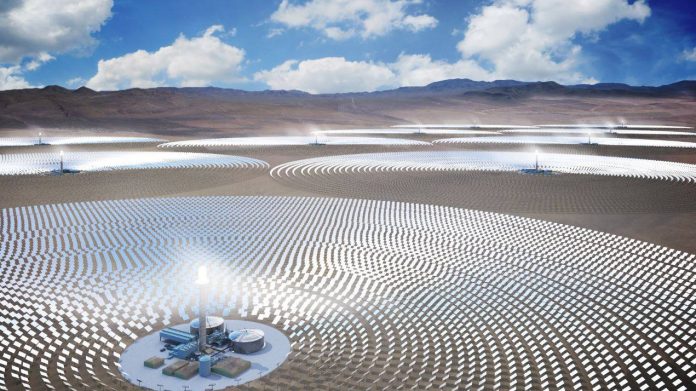 Renewable energy company SolarReserve has signed a partnership agreement with Heliostat SA for the supply and fabrication of over 12,000 of its proprietary SR96 heliostat assemblies for the Aurora solar thermal project.
The deal could result in the creation of close to 200 new jobs, including over 115 unique skilled labor positions related to manufacturing of steel components and heliostat assemblies.
SolarReserve's CEO Kevin Smith said the two companies are currently working together to complete the final agreement, which includes achieving as much local content and labour as possible.
"We're excited to have formed a long-term partnership with Heliostat SA and look forward to teaming up with them to bring manufacturing of our world-class heliostats to South Australian workers," Mr Smith said.
"SolarReserve is committed to supporting South Australia's goals which will attract investment, create South Australian jobs and build an exciting and growing new industry."
Heliostat SA's CEO David Linder-Patton said he agreement marks a significant step forward in the partnership between the two companies.
"The team at Heliostat SA are really looking forward to adapting the low-cost manufacturing techniques learned from more than 20 years of automotive knowhow into the manufacture and assembly of the SR96," Mr Patton continued.
"Heliostat SA plans to exploit our supply chain knowledge across the SR96 program, to ensure a very high local South Australian content is achieved."
The Aurora project is being developed with the option to add solar photovoltaic (PV) technology, which could broaden the scope of Heliostat SA's manufacturing supply to include PV racking systems.
SolarReserve said the balance of construction of its Aurora project in Port August is anticipated to create an additional 650 full-time construction jobs on site, and more than 4,000 direct, indirect and induced jobs in the region.
Image credit: SolarReserve Facebook page