Australia's unemployment rate has spiralled to 8.2%, the highest recorded level since February 2000.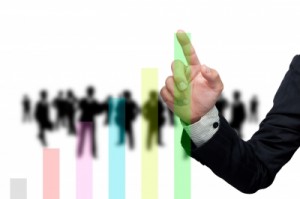 According to the Australian Bureau of Statistics Labour Force figures, South Australia's unemployment rate recorded a 0.6 per cent jump from May's figure.
"It's a real concern to see a further deterioration in unemployment rates around the nation, particularly with South Australia's rate increasing to 8.2 per cent," Employment Minister Gail Gago said.
"As we move from a reliance on traditional manufacturing industries – coupled with collapsing commodities prices – we see South Australian unemployment rates really struggling. This is not helped by the Federal Government's withdrawal of support for our auto manufacturing and navy shipbuilding industries, not to mention severe Federal Budget cuts in the health and education sectors."
Ms Gago added that the State Government will continue to work with business and industry to support employment growth and skill training in a transitioning economy so all South Australians have the chance to find work.
The national figure essentially flat lined, climbing only 0.1 per cent to 6.0, despite grim economic forecasts.
SA has the highest unemployment rate by a considerable margin; the next-worst performer is Tasmania at 6.5 per cent, but that improved from 7.0 in May.
The SA government plans to continue with its efforts to create more jobs in the state, including tax cuts to business. The Federal Government has been urged to provide funding for key infrastructure projects and commit to building the next fleet of submarines in SA.
"We need to focus on transitioning South Australia from the old economy to the new economy, creating jobs for future generations of South Australians. That is exactly why our 2015-16 State Budget has allocated almost $985 million to support job creation, through reforming the tax system and investing in new and growth industries," said Minister Gago.
"The ABS figures show our participation rate has been increasing for 6 consecutive months, and June's rate of 62.5 per cent is the highest since July 2013. We also have marked the highest level of employment in two years. Total employment in the State has been rising for six consecutive months, for a total increase of 6,100, or 1,000 jobs a month."
South Australian youth unemployment fell to 21.9% but is still significantly above the national average of 19.5%.
"We have now reached alarming levels of unemployment which has seen the rate increase by 1.8% in just three months. This is in stark contrast to all other States and Territories. The State Government must make job creation its highest priority. Even if it means going into debt the State Government must direct money towards infrastructure which creates long term sustainable economic growth such as the Northern Connector project," Business SA CEO Nigel McBride said.
"Furthermore, we need a reduction in payroll tax including the re instatement of the exemption for apprentices and trainees to arrest the alarming falls in commencements, down 28% for the year ending December 2014. The recent changes to training subsidies must also be reversed to ensure young South Australians can receive the training they need to ensure they are best placed to find a job in this tough economy."