South Australian Premier Jay Weatherill has released the State Government's six-point plan which will help curb the impact of the Holden closure on the industry and community.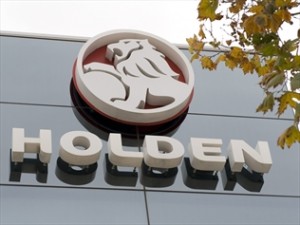 On Tuesday the Premier introduced Our Jobs Plan, which asks the Federal Government to commit $330 million to support South Australia in its efforts. The State Government has also committed $60 million over four years for the initiative.
"Now is not the time to cut and run – now is the time to step up and work together," Mr Weatherill said.
"There are 13,000 South Australian jobs at risk and we need to look after those workers and every other South Australian who will be affected by the closure."
"Our Jobs Plan was developed in consultation with the community sector, banks, industry leaders and unions. We have the knowledge and the community connections to make this plan work," said the Premier.
"But we cannot do it alone – the Federal Government must also step up and invest."
"General Motors Holden will also need to commit to working with us."
According to the media release, the plan involves building a Community Building Fund to invest in urban regeneration and local projects for the affected communities.
The automotive industry will also benefit from a restructuring plan which includes the expansion of the Automotive Diversification Program that will assist automotive suppliers find alternative markets and opportunities. The Holden plant and site will also be reviewed to assess its future use.
"For automotive workers this plan means you will be provided with support to retrain, to find new work and get counselling that helps you manage the impacts on your budget and family life," said Mr Weatherill.
Advanced manufacturing will also be developed in the State, with further support to be given to the Manufacturing Leaders Network which will expose manufacturers to the latest trends, expertise and knowledge in high performance global manufacturing.
New Business Transformation Vouchers of up to $50,000 will be awarded to up around 200 small and medium enterprises to help them tap into expert advice that will help their business to grow and diversify.
The Plan will also create new jobs by establishing a new Jobs Acceleration Fund to assist businesses to invest in new economic activity that creates jobs in South Australia.
According to a related article, former federal minister Greg Combet helped draft the response after he was appointed as Automotive Transformation Coordinator.
"We are going to be working with the companies in the supply chain to enable them to diversify their businesses," he said.
"Many of these businesses are quite imaginative, quite innovative and perfectly capable of working out alternative business plans."