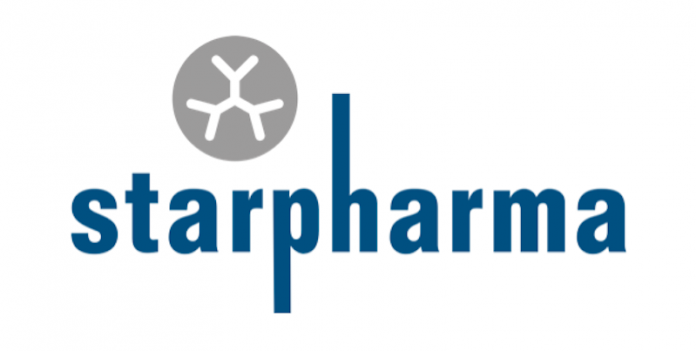 ASX-listed pharmaceutical company Starpharma has announced that it has undertaken a pilot manufacture for its SPL7013 antiviral nasal spray, which has been tested and confirmed to have potent antiviral activity against SARS-CoV-2, the virus that causes COVID-19. 
The company announced in a media release that it has identified a manufacturer and device components and compiled regulatory documentation in preparation for submission for the SPL7013 nasal spray.
The extensive antiviral data, which has been submitted to a peer reviewed scientific journal, confirms that SPL7013 inhibits infection of host cells by SARS-CoV-2 when it is applied to the cells either before or after exposure to the virus. In an assay to detect virucidal activity, SPL7013 also rendered SARS-CoV-2 inactive and prevented infection when it was mixed with the virus prior to adding to cells.
Starpharma CEO Dr Jackie Fairley commented: "We are pleased to provide an update on the progress with development of the SPL7013 nasal spray. The potent activity of SPL7013 in SARS-CoV-2, its action early in the replication cycle and its selectivity are all positive product features. Whilst effective vaccines will be central to the fight against COVID-19, other preventative measures will continue to be important to reduce the risk of transmission and exposure to SARS-CoV-2."
"Our strategy for the product includes leveraging Starpharma's vast body of existing technical data and existing regulatory approvals for SPL7013, to fast-track the regulatory and commercialisation pathways to have the product ready for market as soon as possible."
Starpharma's underlying technology is built around dendrimers – a type of synthetic nanoscale polymer that is highly regular in size and structure and well suited to pharmaceutical and medical uses.
According to a study antiviral drug loaded onto dendrimers have been found to inhibit infections by blocking attachment of the virus to its target cell or tissue. The presence of functional groups on the dendrimers that are able to interact with cell surfaces also result in the killing of the virus.
Starpharma expects to be able to expedite approval of a SPL7013 nasal spray by leveraging existing nonclinical and clinical data of Starpharma's currently approved and marketed products. SPL7013 is the active ingredient in Starpharma's VivaGel® products and has been shown to be safe and well tolerated in multiple large international clinical trials. VivaGel® products are approved and marketed in the UK, Europe, Asia, Canada, Australia, and New Zealand, and are already manufactured at industrial scale.
SPL7013 active is already scaled up for commercial supply, and the availability of existing stocks of SPL7013 will further expedite development and commercialisation of the nasal spray product.
Image from Starpharma website