The Andrews Labor Government will provide $60,000 towards a demand study for a LPG vehicle production plant in Geelong.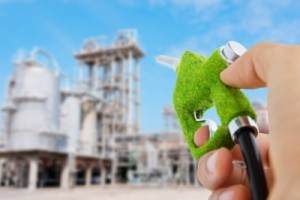 The four month study, which was announced by Treasurer Tim Pallas on Friday, will assess the establishment of large-scale dedicated vehicle manufacturing and conversion facilities and the benefits of setting up a centre of excellence for research & innovation in auto LPG technologies.
Mr Pallas said the study represented a delivery on a key election promise aimed at boosting the local economy and securing the future of Geelong's automotive industry and jobs.
"Developing LPG manufacturing and conversion facilities and a centre of excellence would secure the automotive industry and jobs in Geelong," Mr Pallas said.
"We're keeping our promise and doing the study. It will tell us whether or not the proposal will work."
Recent years have seen a decline in the number of LPG conversions in the country, which has adversely impacted businesses and jobs in Australia's auto sector, leading to uncertainty around the future demand for LPG vehicles.
Minister for industry Lily D'Ambrosio said the study would assess the current and future LPG vehicle market and provide an analysis of key factors around vehicle procurement by fleet managers to identify "economic and technology factors" influencing the uptake of LPG vehicles in Australia.
She said the study will be funded through the Labor Government's $500 million Regional Jobs and Infrastructure Fund, along with the Victorian Automobile Chamber of Commerce (VACC) and its strategic partner Gas Energy Australia.
"The project could mean investments and export opportunities, create high skill engineering and manufacturing jobs and provide jobs for displaced workers from conventional auto manufacturing," Ms D'Ambrosio said.
"Our $200 million Future Industries Fund and $500 million Regional Jobs and Infrastructure Fund will support job-creating projects right across Victoria."