Sue Morphet, Chair of Manufacturing Australia, claims that the state of the manufacturing sector is a national emergency with 200,000 jobs and 28 billion dollars in economic value under threat, which is almost 9% of manufacturing.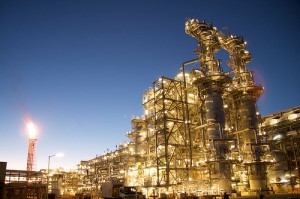 In her interview for ABC, she revealed that according to the research conducted by Manufacturing Australia across numerous manufacturing companies, the endangered jobs are part of companies that will not be able to tolerate a tripling of gas prices or won't be able to secure long-term contracts.
The research revealed that these companies, along with many others that are closely affiliated to them, would be forced to reduce supplies and production and lose workers as a result.
Ms Morphet says big companies looking to get a contract for gas supply can't get one further than two years, and if they get one, it is at a very high price.
Commenting on Australia's Petroleum Production and Exploration Association's campaign of anti-gas misinformation and their accusation that Manufacturing Australia jeopardizes 150,000 jobs and $40 million in annual exports, Ms Morphet said:
"We are not anti-gas, we are pro-gas. We just need a satisfied domestic market. If you don't look after the domestic market at the same time as the export market, we will lose domestic value as well as the domestic jobs. The first thing we need is for all new gas projects that we hold some of the gas for domestic use and all extended gas projects we hold some of the gas for domestic use."
Further, Ms Morphet added that there were tenements that had been given the go ahead but had not yet been mined. According to her, if they succeeded to get the State of the Federal Governments to release those mines for domestic use, they wouldn't have to worry about tapping into the new liquid natural gas trains.
"The most important thing to do, and very quickly, is to get the Government, the gas producers and gas users at the same place and time to resolve the issue."
"These are companies that have been able to cope with high costs employment, high costs of environmental regulations, all the things that make Australia a high cost place to be able to build anything in. They have dealt with all that, but they have built their industries on affordable competitive energy to enable them to compete against countries that have very low costs. Now we are asking those very efficient businesses, who would always be looking to reduce their energy costs, to be able to deal with what will be quite a prohibitive hurdle."
APPEA and Australia Manufacturing are on opposite sides on the matter of government intervention in the gas business.
"Our job is to bring this problem to the attention of governments and other industry players and bring them to the table and see if we can get a solution. That's the best thing that we can do," said Ms Morphet.
To watch the whole interview, go to http://www.youtube.com/watch?v=oHZoyjLOdhI