Contraction in the Australian manufacturing sector has eased in February as the industry saw an improvement in production levels and new orders, according to the latest Performance of Manufacturing Index from the Australian Industry Group.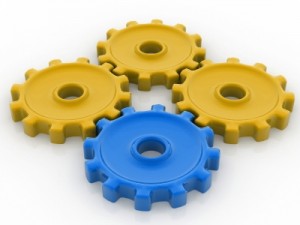 The AI Group PMI has risen to 48.6 points last month, up by 1.9 points from January.
AI Group Chief Executive Innes Willox said while there was an increase in production last month and the pace of contraction has slowed down, overall conditions in the manufacturing industry are reflective of the difficulties brought about by the strong Australian dollar, high energy costs and a long period of low productivity growth.
"Manufacturers' margins remain under considerable pressure and export sales are very weak. Yet it is critical that manufacturing builds competitiveness and productivity if the economy is to find new sources of growth as the boom in mining investment wanes," said Willox.
"Major efforts are now needed both by businesses and governments to lift the pace of innovation, to build business capabilities and to lift workforce skills in manufacturing and in other trade exposed sections of the economy.  It is critical that we rebuild and recapitalise the sector and position it to take advantage of new opportunities and to assist in the task of rebalancing the economy which has become over-exposed to the fortunes of the mining sector."
The production sub-index reached 51.5 points while new orders recorded 50.0 points in February. The food and beverage sub-sector has continued to expand since March 2013, tallying 57.1 points last month. The relatively small wood and paper products sub-sector also expanded in February to 55.9 points.
In a related report on ABC, Willox said the federal budget which is to be decided in May will determine how domestic manufacturing will fare in the coming months.
Willox said initiatives that target skills, innovation and infrastructure will be of utmost importance in the upcoming budget.
"There's a lot of pressure that will flow through as a result of the closure of Toyota and Holden and Ford as well as Alcoa, so that's going to be quite significant, distinct regional pressures on workforces," he warned.