Fresenius Kabi, a global health care company that specializes in lifesaving medicines and technologies for infusion, transfusion and clinical nutrition, is ready to start building its new $47 million pharmaceutical manufacturing centre in Melbourne to provide lifesaving products to patients.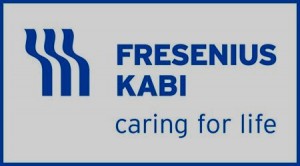 According to the press release on Medianet, the new state of the art pharmaceutical manufacturing facility will be built on a 40,000 square metre site by Fresenius Kabi Australia, one of the largest pharmaceutical and medical devices providers to hospitals in the country.
The facility will deliver lifesaving infusion therapies, irrigation solutions, IV generic drugs and compounded oncology products to public and private hospital patients across Australia, and is expected to create 120 jobs after entering full operation.
"The site will markedly change the landscape for IV products and oncology delivery in Australia. Up until now there has been limited choice for hospitals when it comes to choosing products that are manufactured locally. This site will see products being manufactured that have easy handling, drug compatibility, sterility and environmental characteristics," said Zita Peach, Managing Director of Fresenius Kabi Australia & New Zealand and Executive Vice President South Asia Pacific.
"The investment in this site demonstrates the strength of our commitment to Australian manufacturing and is great news for patients, hospital staff and the greater community who will all benefit."
The new centre will also secure local manufacturing of IV solutions using the Fresenius Kabi freeflex® infusion bag, a high quality, flexible, DEHP-free, latex-free and PVC-free container.
"Fresenius Kabi Australia currently provides infusion therapies, irrigation solutions and compounded oncology products to patients in over 180 public and private hospitals and clinics throughout Australia. This new facility will enable the availability of more medicines to more people, ultimately improving patient outcomes," said Zita Peach.
Infusion therapies are a key component of patient care and play a critical role in administering crucial IV drugs and fluid replacement. Irrigation solutions find widespread application in various surgical procedures for wound and tissue cleaning.
The Victorian Government has awarded the Fresenius Kabi with a grant to help build the centre, which is expected to be completed in 2015.
The facility will have the capability to operate 24 hours a day and will be fully equipped to deliver consistent and quality health care services, taking off some of the pressure from the Australian hospitals.