Australian-owned sporting goods company Summit Sport has admitted that it was using child labor in India to stitch rugby footballs sold in Australia and says it takes full responsibility for the matter.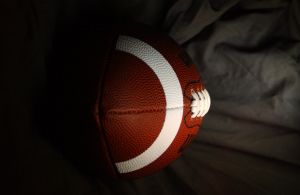 In a statement released on their website Owner Wayne Rowlands said they are "extremely frustrated" that their compliance program has failed them and while only a small percentage of balls may have been stitched illegally, they are willing to offer refunds for the products.
'As a company we have been shocked and angered to find that our compliance program has failed us in this instance as evidenced by the recent Fairfax investigation," said Rowlands.
"It is our belief that only a very small percentage of balls have been subcontracted, however any percentage is too much."
"Our immediate steps have been to demand that our manufacturers do not allow any work to be done on our balls that is not within the walls of their factory. We are however conscious of the fact that this may impact the welfare of the subcontractors and the families that they employ to do the work for them.  To overcome this issue we have requested that our manufacturers identify these families and look to offer them roles within the factory to ensure that they are not out of work."
Rowlands said they use an independent external auditor to monitor their suppliers and they are regularly being provided with documentation that confirms compliance with all laws and regulations regarding work practices. The problem, Rowlands said, is when suppliers allow work to be subcontracted outside of the factory in peak times.
According to the Sydney Morning Herald, the Fairfax Investigation revealed that hundreds of children were secretly being employed to make the balls for a little more than one dollar a day.
Summit Sports initially denied that the balls belong to their company, but Rowlands later on admitted that the balls were from their factory. He however alleged that the photos showing child labor were staged and that somebody is trying to blackmail the company.
"We are rigorously against the use of child labour in the manufacture of our balls.  Not only is it illegal it is morally abhorrent, this is not something we stand for as a brand.   We will be working closely with our supplier over the coming months to ensure that our manufacturing standards are never breached again as outlined in this release," said Rowlands.
Rowlands is now offering a full refund of Summit Rugby balls, donating 25 percent of the profits to Oxfam.
Meanwhile Rebel Group and Harvey Norman have both confirmed that they are pulling out Summit products from their shelves.