Whitford Plastics, the world's leading manufacturer of high-performance fluoropolymer coatings, has awarded Surface Technology, a leading provider of specialist surface coatings, with a Quality Approved Coater (QAC) status at the company's Australian facility.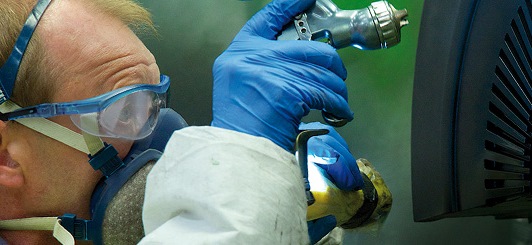 The recognition will see Surface Technology – which is part of the global Norman Hay Coatings Group – become part of Whitford's roster of coaster companies approved to assure the proper application of its trademarked Xylan coatings to stud bolts in critical offshore markets.
It comes after the Jandakot-based facility completed a rigorous demonstration training course which included the pre-treatment, application and corrosion testing of Xylan product on petrochemical fasteners.
The pre-treatment Phosphate and Xylan 1424 is required to achieve 1,500 hours of salt spray and the Zinc plating and Xylan 1424 is required to achieve 2,500 hours of salt spray. Both adhere to the American Society for Testing Materials' (ASTM) standard for operating salt spray (B117-03) and evaluating degree of rusting on painted steel surfaces (D610-01).
In addition to the component testing, an on-site quality control and equipment audit was conducted.
Xylan fluoropolymer coatings are typically blends of high-performance resins and lubricants. These thin films, designed for offshore oil & gas, wind, tidal power and wave energy-generation devices, offer a variety of benefits, including reduced friction and wear, uniform control of torque tension, resistance to galling, non-stick, non-wetting, electrical, chemical and abrasion resistance, and enhanced corrosion resistance.
"The request for QAC approval is being seen more commonly as a requirement in fastener specifications which is why it is important for us to ensure our processes adhere to the most up-to-date industry standards. We're very proud of our new accreditation and to be associated with a world-leader in fluoropolymer coatings," said Mark Huxley, General Manager of Surface Technology Australia.
Surface Technology is headquartered in Coventry and has seven other sites in the UK. The company, which has more than 60 years' experience in the development and application of high performance surface treatments for the aerospace, automotive and oil & gas sectors both within the UK and internationally, is also working to introduce this coating standard at its Scottish facilities which have a strong oil & gas customer base.