ANSTO citizen scientists have collected 20,000 plastic particles from Sutherland Shire beaches and waterways as part of the organisation's Plastics Project that studies the lifecycle and impact of plastics disposed in the water.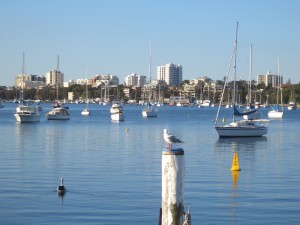 The program, which runs until 31 July, aims to provide scientists with better understanding of how plastic litter arrives in the Shire's beaches and rivers and to help them identify hotspots where plastic litter is deposited due to tides, winds and weather.
A number of local community organisations such as the local nippers, Council, Surf Life Saving Clubs and Ocean Ambassadors have all contributed to the project by collecting and cataloguing plastic litter.
Selected plastic samples gathered along Sutherland Shire are being sent to ANSTO where scientists are conducting tests with nuclear instruments, studying the way plastics break down and the way they interact with the surrounding environment.
As part of the program, collection kits were mailed to registered citizen scientists, who have been logging their data on the ANSTO Plastics Project website, which has now clocked twenty thousand pieces of plastic collected.
ANSTO's Professor Richard Banati said the research – which is being conducted with the help of partners from Monash University – discovered evidence that elements found in plastics at the atomic level were also present in the feathers of sea birds in Lord Howe Island.
"We are on the path to understanding the route taken by the huge amount of the end-of-life waste products from plastics, especially when plastic litter has degraded enough to be invisible," Professor Banati said.
"It is crucial that we have a clear picture of how plastics move through the ecosystem and food chain at the atomic level, and the impact this atomic level transfer has on the environment. We need the help of the broader community to collect a wider sample of plastics from across the Sutherland Shire's waterways and beaches."
He said the testing using nuclear instruments was essential to trace elements from plastic through a system, which helps scientists gain better understanding of what happens to plastics as they start to break down.
According to him, data collected by citizen volunteers will help map the points where plastics are distributed into the local environment.
"The input provided by citizen scientists has provided us with a realistic, real world cross-section of the type and origin of plastic degrading in the environment," the Professor said.
"This makes the project more universally relevant and assisting in the great research being conducted by ANSTO's partners."
ANSTO is home to cutting-edge Australian scientific infrastructure, including the country's only nuclear research reactor, OPAL, at Lucas Heights, and the Australian Synchrotron in Melbourne.