Suzuki Motor Corporation, Japan's fourth largest car maker, announced on Wednesday it will introduce affordable, gas–electric hybrid technology in its vehicles in order to improve fuel efficiency and remain competitive in the car making industry.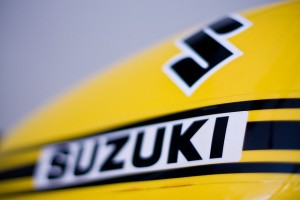 "The customers' expectations for fuel efficiency are growing not only in Japan and Europe but also in emerging markets. Even a small-car maker like Suzuki will need to further improve fuel efficiency," Executive Vice President Osamu Honda told reporters at a technology briefing.
The introduction of the new hybrid technology is the company's second attempt to cement its reputation as a reliable and energy-efficient carmaker. In 2003, the company started selling the Twin hybrid, which failed to deliver the expected results in terms of sale and popularity.
According to the article on Reuters, Suzuki has already introduced a regenerative braking system which converts the car's kinetic energy into electrical energy during braking. The generated energy is then transmitted to a lithium-ion battery and used to power secondary equipment such as the air conditioner.
The new technology, which uses the energy to help the car accelerate, is already used among car makers including Nissan Motor Co and Volkswagen and Toyota Corp.
The difference between Suzuki's system and the one used in Toyota's Prius model is that the former cannot run on electric power alone, due to its simplicity and affordability.
Suzuki will introduce its new gas-electric hybrid technology on a compact car that will be sold in Japan and Europe.
Mr Honda said the company was hoping to develop a more sophisticated hybrid system in the future.