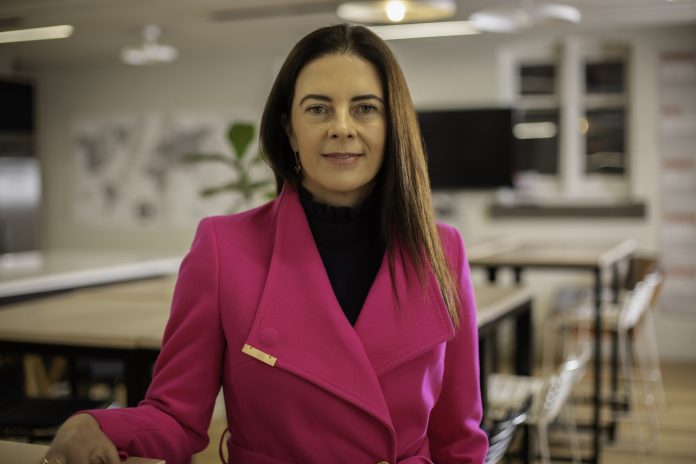 Media Release
Swinburne University of Technology is pleased to announce that its Deputy Vice-Chancellor, Research and Enterprise Professor Bronwyn Fox, will become CSIRO's next Chief Scientist.
Professor Fox has a strong reputation for bringing together researchers from across scientific domains, integrating digital capability and working with industry to deliver brilliant outcomes – all critical attributes for the Chief Scientist of Australia's national science agency.
Swinburne's Vice-Chancellor Professor Pascale Quester says that Swinburne's loss would be very much CSIRO's gain.
"Professor Fox has been instrumental in positioning Swinburne at the forefront of advanced manufacturing, building extensively on Swinburne's Industry 4.0 initiatives and capabilities," Professor Quester said.
"Professor Fox started her Swinburne journey in 2015, initially as Director of our Factory of the Future, and then as the Director of Swinburne's Manufacturing Futures Research Institute. Professor Fox then went on to become Swinburne's Deputy Vice-Chancellor, Research and Enterprise in February 2020.
"While we are very disappointed to lose Professor Fox's leadership, dedication and passion for research, STEM and entrepreneurship, we are thrilled that she has been appointed to this critically important role with the CSIRO, and we are very much looking forward to continuing to work with her and with CSIRO in years to come," Professor Quester said.
Professor Fox says that the appointment represents a complete circle in her research and scientific career, having begun her career at the CSIRO as a research assistant close to 30 years ago.
"It is wonderful to return to CSIRO as the Chief Scientist after starting there as a fresh graduate back in the 1990s. I am passionate about championing science research and capability, as well as working with industry and fostering STEM careers," Professor Fox said.
"I am grateful for my time at Swinburne and proud of what we have achieved. I am confident that Swinburne will continue to bring people and technology together to build a better world and cement their leadership position in the technology and education sector."
Professor Fox will remain with Swinburne for the next few months to ensure a smooth transition. A recruitment process for a new Deputy Vice-Chancellor, Research will commence shortly.