Global technology group Thales has signed a contract with Rheinmetall MAN Military Vehicles Australia for a C4I system and will supply its new intercom system – the Sotas Lite – to the Australian Defence Force (ADF) as part of Australia's Land 121 Phase 3B Project.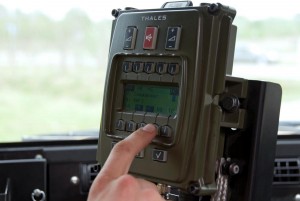 The project will see the Australian Defence Force acquire up to 2,536 medium and heavy category logistic trucks from Rheinmetall, including protected vehicles for operational deployment and tactical training and unprotected vehicles for tactical training purposes only.
The design activities for the C4I system that will be installed in the vehicles will be conducted by Thales in Australia and envisage integrating customer furnished radios and systems into the intercom system. The company will supply Sotas Lite, its new Crew Intercom System, in the Netherlands.
Sotas is the well-known family of vehicle communication systems of which over 25,000 systems are sold worldwide.
According to the press release by Thales, the Sotas systems are based on a high performance open architecture that is modular, scalable and future-proof. These systems are aimed at programs/vehicles that do not require extensive inter-vehicle networking capabilities. Requiring only a minimal installation footprint, Sotas Lite systems are typically used in space constrained vehicles, offering a comprehensive set of tactical voice and data services.
The first Sotas systems were installed in the Australian Bushmaster programme in 2009/2012 and this will be the third platform within the Australian Defence Force in which Sotas will be integrated.
"This contract shows that the Sotas range is one of the world's leading systems in its field. The new Lite version offers the same proven quality as the regular system," said Marcel Grisnigt, Head of Radio Communications Products in the Netherlands.