Made in Space — a tech start-up company based in California, USA — has developed a 3D printer in cooperation with NASA that will be sent to the International Space Station (ISS) during the next commercial resupply mission on SpaceX CRS-4, scheduled for August 2014.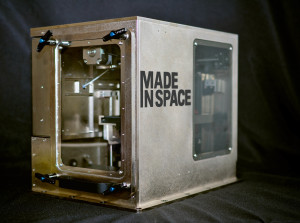 According to the news release by Made in Space, the 3D printer met all the requirements for use aboard the ISS and was subjected to numerous inspections and tests before being cleared by NASA.
The printer has the ability to withstand launching conditions and is compatible with space station interfaces. After the astronauts install the printer, they will use it to print out test parts and tools in order to verify the additive-manufacturing process in microgravity and to demonstrate that the said parts are usable.
"NASA was able to provide key guidance on how to best comply with strenuous space certification, safety and operational requirements and Made in Space excelled at incorporating that insight into the design. As a result, the hardware passed testing with flying colours. Made in Space now has first-hand experience of the full 'A-to-Z' process for designing, building and testing hardware for spaceflight," said Niki Werkheiser, NASA 3D Print Project Manager.
"Years of research and development have taught us that there were many problems to solve to make Additive Manufacturing work reliably in microgravity. Now, having found viable solutions, we can welcome a great change — the ability to manufacture on-demand in space is going to be a paradigm shift for the way development, research and exploration happen in space," said Michael Snyder, Lead Engineer and Director of R&D for Made In Space.
According to the article on Time, NASA announced its intention to send a 3D printer into space in September, claiming that the technology will contribute greatly for self-sustainability and safety on the station, making the ISS less dependent on resupply ships for materials and cutting transportation costs.
The end goal of the 3D Print Project is to advance space travel and research.