Minister for Industry Ian Macfarlane has launched the report "Design for manufacturing competitiveness", developed by Professor Sam Bucolo, Head of the Design and Innovation Research Centre at the University of Technology, Sydney, and Peter King, leader of CSIRO's Future Manufacturing Flagship, Design Led Innovation initiative.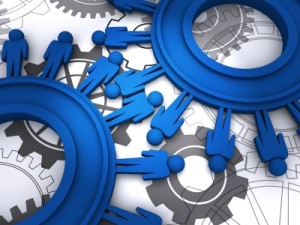 According to the joint media release by Minister Macfarlane and Parliamentary Secretary The Hon Bob Baldwin MP, the report is aimed at assisting Australian manufacturing companies to stay competitive on the local and international markets, and boost production by implementing advanced technology and focusing on innovation and design.
"The Australian Government is continuing to work with businesses to put in place the new industry infrastructure to tap into Australian innovation and research, and to turn great ideas into great products that reach international markets. But manufacturers need to continuously improve their products and services to meet market demands that constantly change," the Minister said.
"This report has practical advice to help manufacturing firms remain competitive by transitioning to high value-added products that compete on their value, rather than cost alone. High-performing, globally competitive Australian manufacturing firms that apply design principles to all aspects of their work have common attributes: they listen to customers, suppliers and researchers, and then turn their ideas into products and services their customers want."
The research report is an invaluable asset for the Australian manufacturing industry to drive competitiveness through design.
"The adoption of design-led innovation must become mainstream if Australia is to address the challenges of the country's structural economic shifts," said Catherine Livingstone, a member of the Prime Minister's Business Advisory Council.
"This report, using the voice of industry, is timely and important in helping Australian manufacturing companies explore new markets and opportunities," said CSIRO Chief Executive, Dr Megan Clark.
Click here for the full Design for manufacturing competitiveness report.
The report is also available at www.uts.edu.au