Welcome to the Feature Series for Australian Manufacturing, where each month we'll shine the focus on one particular Australian manufacturer and breakdown what really gives them the competitive advantage, in an otherwise difficult sector.
We have dedicated this month to Tomcar Australia – the Australian manufacturer of all-terrain vehicles. This time, we are focusing on innovation at Tomcar Australia and how innovation has helped the company reap success and stand out in a very competitive industry.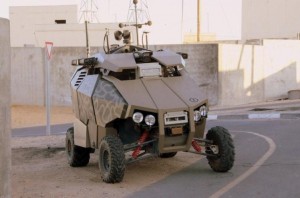 Following trends and established practices is not what made Tomcar Australia highly regarded amongst consumers and competitors alike. In that spirit, the company is now attempting to reinvent the way cars are sold in Australia by establishing a distribution system and appointing direct agents clustered around Australia to achieve immediate and more personal communication with its potential customers.
With Holden, Ford and Toyota out of the country's automotive sector by 2017, the supplier industry has been presented with an opportunity to diversify and look for work elsewhere, which Tomcar Australia believes has low volume, highly engineered and high quality produce.
"Smart auto suppliers saw the writing on the wall over a decade ago — the big 3 were always going to eventually leave Australia. Now is a fantastic opportunity to finally find out what Australia is actually good at manufacturing — which we believe is low volume, highly engineered and high quality products (such as the Tomcar)," the company states.
This is best reflected in Tomcar's customer base, which includes the military, the commercial sector, the agricultural sector, the mining and the emergency services industries, as well as some for the recreational markets.
"The core market for the Tomcar is the defence industry. However, what is beneficial to the military is also beneficial to commercial users."
The successful diversification and continuous improvement of Tomcar Australia's business is about to pay rich dividends for this commercial off-road vehicle manufacturer. The company is well on its way to double production, has already started exporting to the region, and is constantly on the look for new ways of manufacturing and distribution.
"It's an exciting time and our business model is robust enough to last the distance and utilise the new ways of manufacturing and distributing that are available to us in the internet age," CEO and Co-Founder David Brim states.