University of Sydney robotics expert Professor Salah Sukkarieh has received the prestigious "Excellence in Engineering and Information and Communications Technologies" prize at the 2014 NSW Science & Engineering Awards, which are awarded annually and acknowledge the state's leading researchers in science and engineering for their leading-edge work that generates economic, health, environmental or technological benefits for New South Wales.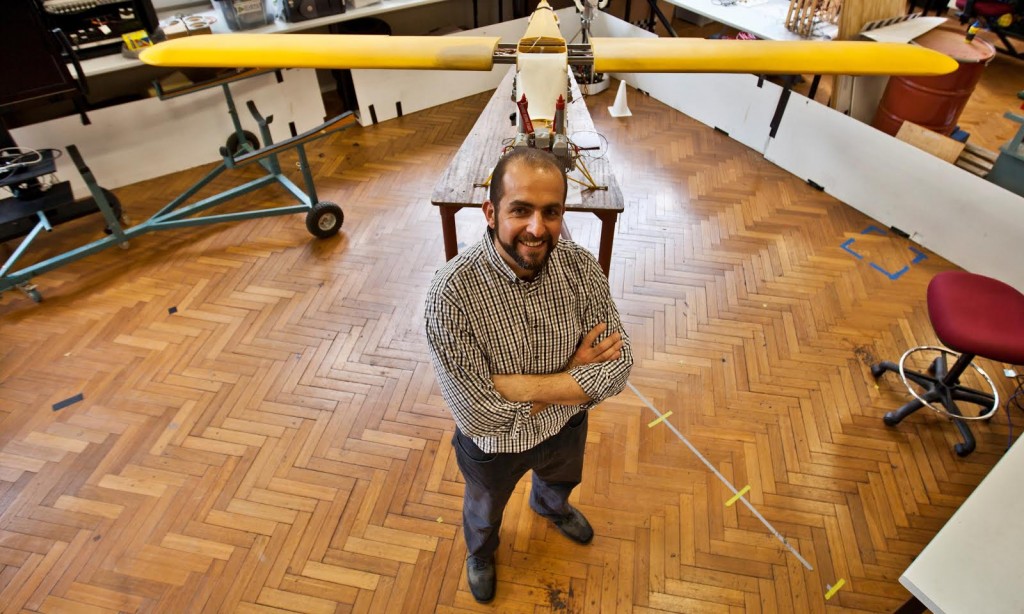 Mr Sukkarieh, who is also Director of Research and Innovation at the Australian Centre for Field Robotics, received the award for his cutting-edge robotic and information systems research and for his engagement in a wide range of automation applications for multibillion-dollar industries including agriculture, environment monitoring, stevedoring, education, mining and aerospace.
Professor Salah Sukkarieh is an international expert in the research, development and commercialisation of field robotic systems, with a focus on the R&D of ground, air and space field robotics, intelligent systems and automated software, and their interaction in large-scale complex operations.
He has pioneered the development of intelligent remote sensing and adaptive flight control systems for aerospace ranging from small robotic aircraft to large commercial aviation systems.
His research in automated software systems for single and multi-platform aerial systems has been used in a wider variety of applications in collaborative aerospace decision-making.
He works closely with environment agencies in developing these systems for detection of invasive species and linking these automated tools to ground operations, and has also researched and developed novel data analytic and planning tools for commercial aviation that support greener flight which are currently being developed and implemented in the commercial aviation industry.
As leader of the Systems research theme in the Australian Research Council's Centre of Excellence in Autonomous Systems, he has pioneered research in large-scale modelling, data fusion and control of automated software and robotic systems, driving innovation in mining and agriculture  with a focus on how extensive data collected from autonomous air and ground robots is used for timely in-field intelligence, and for automating decision making and optimisation of operations using robotic and intelligent software systems.