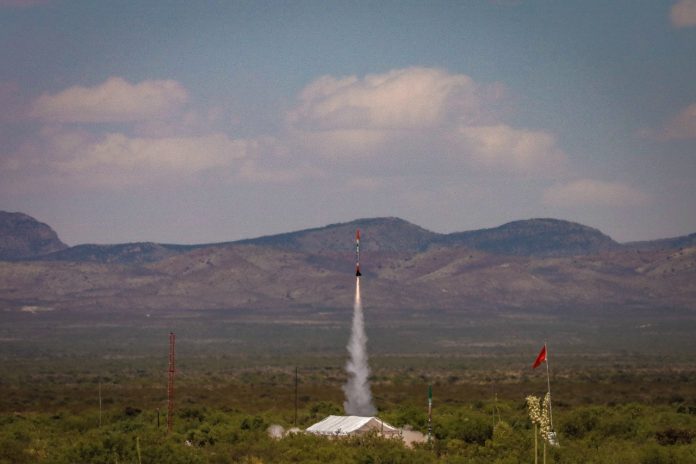 The University of Sydney Rocketry Team has won the Spaceport America Cup intercollegiate rocketry competition, held annually in New Mexico.
The University of Sydney team claimed victory in the 10,000 feet commercial off-the-shelf category with its custom-built rocket, Silvereye, which was constructed from a custom-designed and manufactured carbon fibre airframe and uses a solid propellant to achieve speeds approaching the speed of sound.
Team president André Franck Bauer said team was commended for its precision and safety preparedness, with the rocket reaching a height just 27 feet above the target altitude of 10,000 feet.
"Winning the 10,000 feet commercial off-the-shelf category at Spaceport America Cup 2019 is the culmination of more than eight months of hard work," Mr Baue said.
"Our win represents the biggest achievement for university student rocketry in Australia's history. We are proud to have represented our country well and look forward to collaborating with other universities for next year's competition."
The team competed against a cohort of universities from around the globe, including Princeton and ETH Zurich.
The team's chief engineer, Mitchell Galletly, said competing against a number of leading universities and working alongside leading aerospace organisations has allowed the team to 'gain new insights' into the international space industry that they hope to share with their peers.
"It has been an absolute honour leading a team of dedicated and talented students in New Mexico to launch Silvereye," he said.
"Our rocket has been successfully flown and recovered both in Australia and now in the US, highlighting the robustness and adaptiveness of our design."
The team's trip to New Mexico was supported by 33 donors, who raised over $3,000 through a crowdfunding campaign.
Image credit: https://sydney.edu.au